Canada Startup Visa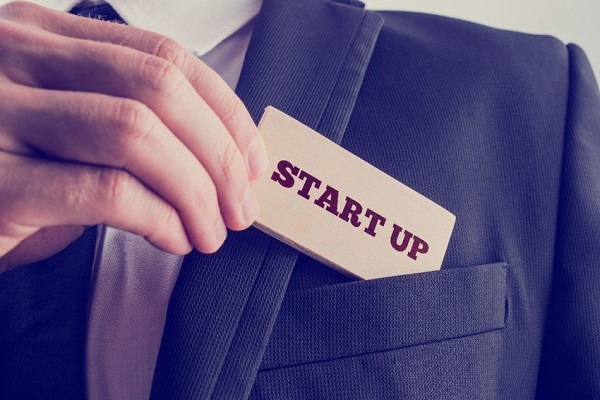 The start-up visa program started in 2013. Start-up visas allow foreign entrepreneurs to obtain permanent residency while starting a business in Canada. If you have the skills to start a business, do not miss this excellent opportunity to immigrate or settle in Canada.
Applicants first come to the country with a work permit (or with the support of a designated Canadian investor). Once their business in Canada is fully operational, they can apply for permanent residency in Canada.
Every year, start-up professionals worldwide bring new ideas and businesses into the Canadian start-up ecosystem that contributes to the country's economic growth and create employment for Canadians.
Under the program, Canada has 2,750 annual quotas of start-up visa applications for applicants. You can also settle anywhere in Canada (except Quebec) and get a work permit while waiting for permanent residency.
How to apply for a Canadian startup visa?
Entrepreneurial applicants must go through 7 steps to apply for a startup visa, which are:
Step 1: Have a qualified business.
There are several essential conditions for getting a startup visa, which are:
Each applicant must have 10% or more of the voting rights related to the company's shares. Five people can apply as business partners, each with 10% voting rights.
Applicants and organizations must also have more than 50% voting rights.
Once your application has been accepted, you must ensure that your business is registered in Canada and that further steps must be taken in Canada.
Step 2: Hire an RCIC or Canadian Immigration Lawyer (this step is optional)
The process of immigrating and obtaining a visa can be challenging or even complex. Hiring a lawyer is recommended during this process.
The immigration lawyer will answer your questions briefly, ask for help if you need advice, and check if your documents are completed and submitted on time. The visa application process is costly, and a simple mistake can lead to severe financial failure and non-approval of your application.
Step 3: Have a letter of support from a designated organization.
Another requirement for applying for an entrepreneurial visa is that your startup must be supported by an investment organization or Canadian Growth Center. It would be best to convince them that your idea is worth keeping. The idea presentation process is different for each organization because they have their requirements. For example, you may be asked to present your business concept in person or outline a detailed business plan.
If you reach an agreement with the designated organization, a support letter will be sent to you. This is an essential evidence that one of the three main funds (here are some of them) supports your business idea. Note that more business information may be needed to make the final decision on your application.
If you do not enter the support letter or do not meet any of the other conditions, your application will be rejected.
You can apply with the help of one of the following three agencies:
Venture capital funds
Angel investor groups
Business incubators
What is venture capital?
Venture capital investment (VC) is a type of private equity investment that investors make to startups and small businesses with the potential for long-term growth. Venture capital is generally provided by wealthy investors, investment banks, and other financial institutions. This investment model can be presented in the form of technical or managerial expertise. The main difference between private equity and venture capital goes back to the year of establishment and the date of the company. Private equity is usually invested in reputable companies.
What is an angel investment?
An angel investor is a wealthy person who often invests in a startup in exchange for company ownership shares. Typically, these people (angels) invest between $ 25,000- $ 500,000 to start a company. Of course, using angel investor assistance is the last resort for startups that are not eligible for bank financing and can not seek the support of a venture capital firm.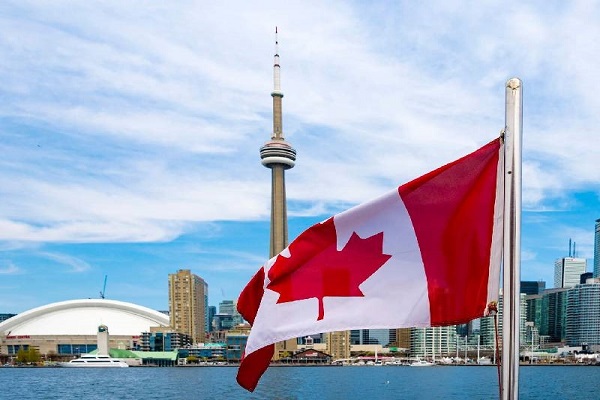 What is a Business Growth Center?
Business growth centers are special programs that help young startups innovate and grow. They often provide entrepreneurship with workspace, guidance, training, and access to investors.
These resources allow companies and ideas to be formed at a lower cost in the early stages of business growth. A business growth plan can last from a few months to several years. The goal is to give startups the tools and knowledge they need to stand on their own two feet.
For a complete list of designated agencies, visit the IRCC Canada website.
Things to consider:
Each agency or organization has different guidelines and rules for approving startups.
You should contact the agency to find out how to get their support.
Entrepreneurs need to be able to convince agencies of the viability of their business.
You must send them business plans and other relevant documents.
Minimum capital required to obtain a Canadian startup visa
The minimum investment for a startup visa is as follows:
Angel Investors: A minimum of C $ 75,000 is required.
Mutual Funds: You must invest at least C $ 200,000.
Incubators: No need for investment.
Step 4: Take the language test.
Foreign entrepreneurs must prove their language skills in French or English. You must take a set language test and get a minimum score on the Canadian Language Standard (CLB). These skills consist of reading, writing, listening, and speaking.
Valid and approved tests include:
CELPIP or CELPIP Language Test: Canada English Language Proficiency Index Program
IELTS: International English Language Testing System
TEF Canada: French Assessment Test (France).
TCF Canada: French Identification Test (French)
Step 5: Provide proof of funds
You must prove that you have enough money to support yourself and your family once you arrive in Canada, as the Government of Canada does not provide any financial support for immigrant startup visas.
However, the Canadian government recommends that you bring as much money as possible because businesses do not get rich overnight! Upon arrival in Canada, you must notify a Canadian official if you are carrying more than $ 10,000. Otherwise, you may be fined and your money confiscated.
Applicants must pay an additional fee for each family member they bring. The cost table is as follows:
| | |
| --- | --- |
| Number of applicants' funds | Cost |
| Single applicant (one member) | $12,960 |
| 2 person | $16,135 |
| 3person | $19,836 |
| 4 people | $24,083 |
| 5 people | $27,315 |
| 6 people | $30,806 |
| 7 people | $34,299 |
| Any additional members | $3,492 |
Step 6: Prepare and submit your forms.
You must complete several forms and send them in hard copy to the IRCC Reception Office or Sydney Immigration Office. Ensure the address provided on the forms is correct to know where you are sending your request. Visit the IRCC website for forms.
You must provide the following documents for each applicant or family member:
Medical examination results
Language test results
Police certificate
Step 7: Pay the fees
You must pay the following costs with your application:
The application fee is $ 1625.
The cost of Right of permanent residence is $ 515.
Application fee for spouse: $ 850 + $ 515 (RPRF or permanent residence fee).
Each dependent child is $ 230.
Third-party fees are also required for medical examinations and a police certificate.
You can pay for this section online.
The IRCC or the Canadian Immigration Service will send you a letter detailing how to provide biometric information upon receipt of your application. You must come in person and submit your biometrics within 30 days of the date on the letter.
Applications will only be processed when all supporting forms, documents, fees, and evidence have been received. If you plan to start a business with partners, the Migration Board must receive all the partners' requests to begin processing their process.