Forbidden items to enter Canada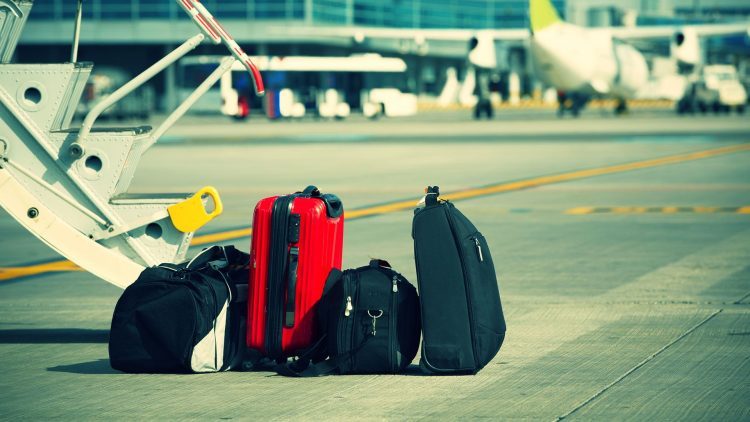 As a newcomer in Canada, you have to ensure that you are well aware of the needs and shoulders of this country. A very important factor you need to consider is the things you accompany you, you have to think if you are allowed to enter Canada.
The reason for this is that you may be faced with a fine of violating the rules, which may not be very pleasant when entering a new country.
So it is best to review what you have with you on the list of forbidden items to enter Canada. Maybe sometimes a small style of light or even a heavy thing makes a big difference in your fines. Join us in this article.
The amount of money allowed to enter Canada
There is no limit to the amount of money you can bring to Canada. In any case, you should report to the border guards any amount of currency you have more than $ 10,000 or equivalent to other currencies. Otherwise there is also a possibility of recording your property and penalties.
You might ask what their purpose is to get your money, it is best to know that they just want to determine exactly what your purpose is to have this high volume of cash and where you want to spend. So it is better not to make them doubt with secrecy.
List of forbidden items to enter Canada
Weld and firearms
The reason for these ardent laws for firearms is to help keep Canada safe for residents, travelers and tourists.
Passengers coming to Canada or even Canadian residents cannot import banned weapons and tools.
A list of common names for banned weapons:
Nanchico wood
Boxing claws
Pepper spray designed for use for humans
Automatic knives such as switches blades
Windfill guns
finger rings with blades or other sharp objects that have been removed from the surface
Honor rifles
500 mm or shorter cross -bows
Central knife -running knives such as flicking knives or butterfly knives
Manicigosari or Kosari (chain of combat)
List of Names of Forbidden Tools:
Shutters/ suppressors or equipment designed to maintain or stop the sound of a gun
Bulpop (the name of the warm -ups of war fighters, in which it is located behind the trigger and near the shooter's face).
Prohibited devices and tools in accordance with laws and regulations
Special cartridges above a given capacity. In general, the cartridge is limited to 5 bullets for central and semi -automatic rifles or shotguns and 10 bullets for semi -automatic handheld guns, exemption for specific drowsiness.
Note that these are not a comprehensive list of weapons and firearms forbidden.
Food, plants and animals
Canada is very stubborn when it comes to the entry of food, plant and animal products. The reason is that they may damage the Canadian ecosystem by damage to agricultural, livestock and even the environment. Different food, plant and animal prohibitions are prohibited or restricted because they can have invasive species, external animal diseases and harmful pests and insects.
Things that can be a threat include:
Food, such as baked mantle or raw, vegetables and fruits, milk
Dirty walking shoes
Handmade equipment like items made of plants and wood
Herbal cuttings, seeds, onions
Apartment plants
Live animals including pets
Firewood
The restriction on what you bring to Canada depends on the type of product, the country of origin and the provincial from Canada you intend to enter. Always check the requirements for importing the food, vegetable and animal you want to bring to Canada in order to take care of the aspects. These restrictions may change every once in a while, so make sure you always check the most up -to -date information on forbidden items to enter Canada.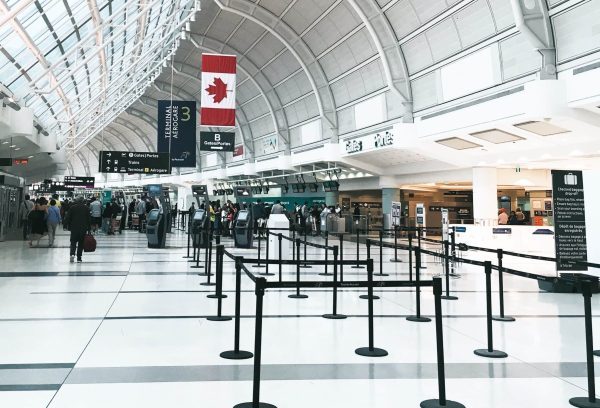 Cannabis
If you enter Canada and have any kind of cannabis with you, it is very important to tell it to the Canadian Border Service Agency. If you do not, you may be arrested or prosecuted. This ban is applied to all people regardless of the following conditions:
From somewhere to Canada where cannabis is legal or illegal
Have a medical degree that proves the use of cannabis for therapeutic and medical purposes
The amount of cannabis you have with
The list above contains any oil that may contain thc or cannabidiol (CBD), including edible cannabis or cannabis extract. Note that even if they are legal in Canada, it is still forbidden to enter the Canadian border. The law is very simple: Don't take the cannabis to Canada and do not leave Canada.
explosives, fireworks and ammunition
The explosive regulation (ERD) section of Canada's Natural Resources (NRCAN) controls the type and amount of explosives that may enter Canada. You need to have a written license and letter to have explosives, fireworks and specific types of ammunition to Canada. For some explosive items there are personal exemptions.
Two types of licenses are acceptable in this regard:
The annual import, export and transit- which is valid for unlimited shipments over a period of 12 months
Import, export and disposable transit license- is valid for once, exported or transit within a 12-month period
Personal Exemptions:
explosives are exported, exported or shipped for personal use, not for commercial purposes
explosives with the importer or exporter enter Canada or leave there- or if it is shipped in transit, always remain with a person who has it.
In the case of small weapons cartridges, cartridges that include trackers, firearms or military equipment
The number of explosives entered, exported or shipped in transit is no greater than the amount contained in the table
Health products and prescription medications
Canadian residents and tourists are allowed to import 90 days or a prescription drug (OTC), NHP, VHP or medical device for personal use without a specific license. There are no restrictions on medical tools, but you should be able to use that tool without the help or supervision of a specialist.
Health products may be controlled in Canada in a different way than other countries. For example, a product in Canada may need a copy, and this may not be the case with the country.
Health products that enter Canada for personal use should:
Have an original label. This label should say specifically what this healthy product is and what includes
Must be in their original packaging or
In a package that is distributed by the hospital to the pharmacy.
If you finish your medication and fail to find in Canada, you can still get it through a Canadian physician using the SAP program.
Cultural assets
Special antiques and cultural items that are of historical importance to the country of origin are not allowed to enter Canada. If you bring an object of this value to you, you must have a proper and legal license.
Tobacco products
If you are 18 years or older you can bring tobacco to Canada but only under the values below:
200 cigarettes
50 cigarettes
200 grams of tobacco manufactured
200 tobacco sticks
Items to be announced before entering Canada
Before you arrive in Canada, you are likely to ask you to fill out the customs dignity card. Complete this card before you face customs and immigration officials. In this card you have to bring it to Canada anymore:
Gifts
Alcohol
tobacco (as specified above)
Money (as much as we said above)
Commercial goods, plants, foods, animals, firearms or other weapons (under the rules and conditions we have stated above)
The consequences of having forbidden items when arriving in Canada
The Canadian Border Service Agency (CBSA) announces warnings and crimes for any passenger that violates the rules. In these circumstances, a warning is also provided to the offender and the offender, which describes the violations and fines to be paid. There are three categories for cash fines:
Particular violation: $ 500 per violation
Serious violations: $ 800 to vote for each violation
Very serious violation: $ 1300 per violation
In case of any forbidden goods in Canada, it may be legalized in three ways:
You should pay the fine set by the border guards
Forbidden goods confiscate your desired (it may be permanent or returned to you in exchange for a fine, in which case CBSA may determine a fine of 25 to 80 % of the seized goods).
They don't allow you to enter Canada