Methods of immigrating to Canada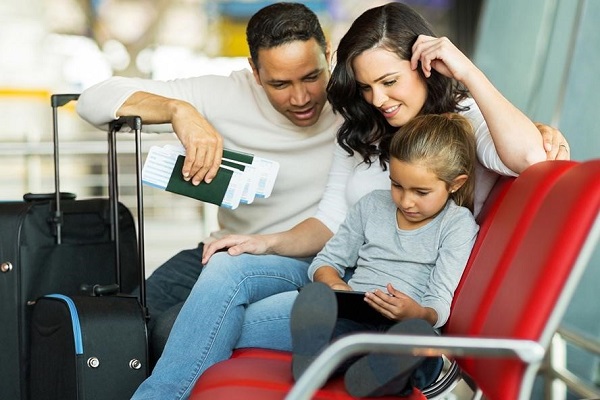 Canada has one of the best immigration options for those looking for a better and happier life. The existence of welfare facilities and the high chance of receiving permanent residence distinguish Canada from other countries globally.
How to immigrate to Canada in 2021
There are several ways to immigrate to Canada, and here are 10 of the most popular:
Migration through Express Entry
One of the most well-known methods of immigrating to Canada is the Express Entry program, which has helped professionals earn points to immigrate, live and work in Canada since 2015. The Express Entry to Canada program has three subfields: the Federal Skilled Worker Program, the Federal Skilled Trades Program, and the Canadian Experienced Class.
In this immigration method, applicants can earn up to 1,200 points based on education level, Canadian or non-Canadian work experience, age, language skills and other personal characteristics. Each time the Express Entry program draws, for those who have the highest score in the Comprehensive Rating System (CRS), Invitations are sent, and they can usually receive up to 6 months of permanent residence in Canada. The minimum cost for this method is $ 550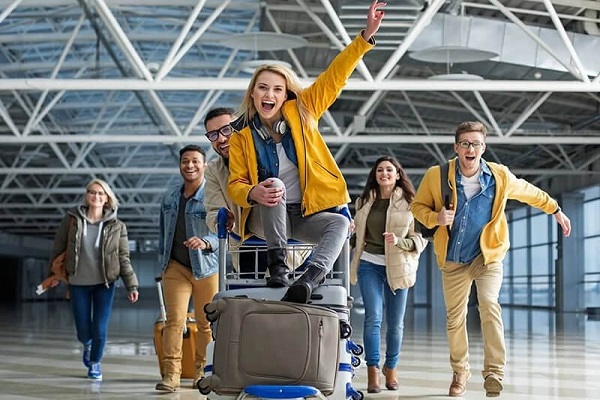 Requirements to immigrate to Canada via Express Entry
The most critical Canadian Express Entry requirements for the Skilled Worker program are:
At least one year of full-time work experience
Proof of language proficiency with a CLB score of 7 or higher on all English or French language skills (IELTS CELPIP, TEF)
Education is equivalent to a Canadian high school diploma or higher.
Financial ability (unless you have a work permit or a formal job offer in Canada)
The most critical conditions for Express Entry for the Skill Trading program are:
At least two years of full-time work experience
Obtain a minimum score of CLB 4 and CLB 5 in English or French
Financial ability (unless you have a work permit or a formal job offer in Canada).
The most critical conditions for Express Entry for the Canadian Work Experience Program are as follows:
At least one year of full-time work experience
Minimum language score of CLB 5 for Group B jobs and CLB 7 for Group A jobs
Education, equivalent to a Canadian high school diploma or higher
Immigration to Canada through a study permit
Many students study in Canada each year. Learning in Canada includes excellent educational centers, good student living conditions, and reasonable tuition fees. Students studying in Canada have the opportunity to work simultaneously with their studies and can apply for a post-graduate work visa upon completion of their education.
The cost of applying for an education visa is C $ 150 for each person, a student permit is $ 150, and the cost of converting to a student is $ 200.
Family Sponsorship
One of the simplest methods to immigrate to Canada is Family sponsorship or immigrating to Canada through marriage. If a person, spouse or family member is a Canadian citizen or permanent resident, you Can use this method to obtain a Canadian visa. In this way, the sponsor must meet certain conditions and be able to cover the financial costs of the person applying to immigrate to Canada.
The costs associated with this method are quite different, and it is not possible to say a specific amount. This cost depends on factors like the age of the people, the relationship of the people with you, etc. In the application process, expenses such as the right of permanent residence will also affect the overall cost.
Requirements for the sponsor in Family sponsorship immigration to Canada
The sponsor must be a Canadian citizen or a permanent resident of Canada.
the sponsor must be at least 18 years old
Be financially able to finance the applicant.
They are not receiving financial assistance from the government.
If the sponsor is a Canadian citizen but lives outside of Canada, they must prove that they will return to Canada after obtaining permanent residence as an immigrant.
Canada work immigration
Many applicants immigrate to Canada; Through a Canadian work visa, which is the same as a work visa approved by the LMIA. These people have a valid job offer from a Canadian company or employer. In this immigration procedure, the applicant's employer applies for an LMIA, and if accepted by the relevant organization, the applicant can enter Canada via a work visa. Immigration through a work visa has many benefits, including the possibility of accompanying the spouse and children with the applicant. And the provision of private health insurance for the applicant and his / her companions.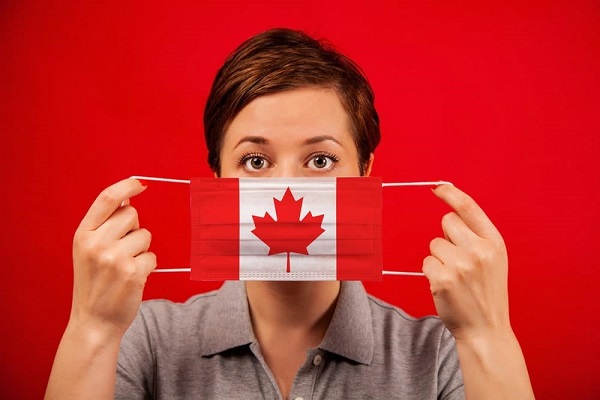 Work Immigration Conditions in Canada
The employer must have obtained the LMIA permit before the applicant enters.
The financial ability of the applicant to cover living expenses
Have a valid invitation from a Canadian employer
Documents related to the applicant's work experience
Having a physical health certificate and no criminal record by the applicant
Migration through Provincial Nominee Programs (PNP)
In most Canadian provinces and territories, to meet their economic needs and the arrival of immigrants to meet this need, Get help from Provincial Nominee Programs (PNP). For example, Alberta, Ontario, and British Columbia, the provinces have their immigration program, each with different needs and specific laws. Immigrating to Canada is fast through Provincial Nominee Programs and can be done manually and online.
In the first method, the applicant must first obtain a provincial selection certificate from the relevant province and then apply for permanent residence from the applicable provinces. In the online process, provincial officials search the Express Entry Profile Bank based on their needs, and if they find applicants who match the needs of the province, They send relevant job offers to them.
Investment Program in Canada
The way to immigrate to Canada through investment is suitable for those who can help the country's economy. The program is currently only available in Quebec, Canada, and has become an entrepreneurship program in other Canadian provinces. This method has fewer applicants than other immigration methods, and its acceptance conditions are more minor and relatively more straightforward than the educational or work migration methods. An applicant enters Canada with an Immigration Visa if they qualify for investment and receives a residence card after a few months. This method does not require starting a business after entering Canada.
Conditions for Immigrating to Canada through an Investment programs
The applicant must prove that the net worth of her spouse and his/her assets are at least $ 2 million.
The applicant must have at least two years of managerial experience in the last five years (including planning, leadership, financial management, human resources, resources, etc.).
One of the main conditions for this immigration method is investing in Quebec.
Entrepreneurship Program in Canada
Immigrating to Canada through Entrepreneurship Program is designed for people who can start a business in Canada and invest in the country. Most Canadian provinces have an entrepreneurship program. Entrepreneurship programs are part of the Provincial Nominee programs (PNP), making each province's immigration laws different for entrepreneurs.
Requirements for Entrepreneurship Program in Canada
As mentioned, each Canadian province has different conditions for Entrepreneurship programs; But the following is the same in most of these programs:
Having a higher education degree than a diploma
Having shares in a business or owning a business
Have at least three years of managerial experience in the last five years
Provide a health certificate and no medical malpractice
Get the minimum score in English or French (different in different programs)
Sufficient capital to do the desired work
Obtaining the minimum score selected by the province from the total required points (different amounts in each program)
Create job opportunities and hire at least one Canadian citizen
Canadian Startup Immigration Program
This immigration program is an excellent opportunity for those who can immigrate to Canada by implementing their ideas or implementing the opinions of others. Start-up visa applicants can bring their families to Canada with them.
 Conditions of the Canada Startup Program
Having a qualified business
Proof of financing
be Fluent in English or French
This program is suitable for those who have a job offer from the provinces of Nova Scotia, New Brunswick, Prince Edward Island, Newfoundland and Labrador.
The advantage of this program over the labour migration method is that it does not require an LMIA permit from a Canadian employer. The acceptance period of this immigration method is about six months.
Canada Self-Employment Program
Immigrating to Canada through self-employment is designed for those who can at least create business after entering Canada. This program usually includes people who are athletes or artists. The selection of applicants for this program is made by scoring them. Factors influencing the applicant's scoring include English or French language skills, work experience, education, adaptability and age.
Immigrating to Canada through the birth of a child
One of Canada's most significant laws is granting citizenship to those born in Canada. This feature of Canada has led many mothers and fathers to travel to this country to give birth to their children and choose the method of Immigrating to Canada through the birth of a child. It is important to know that this law does not provide permanent residence for the child's parents and only gives citizenship to a person born in Canada.
Documents required immigrating to Canada:
 Biometrics documents (identity card, national card and valid passport with passport photo)
Documents related to the fingerprinting process
Bank documents (to prove the amount of assets, property and financial capability)
certifications (including the latest degree, transcripts, and employment certificate)
Job qualifications (including labour insurance, employment records, payslips)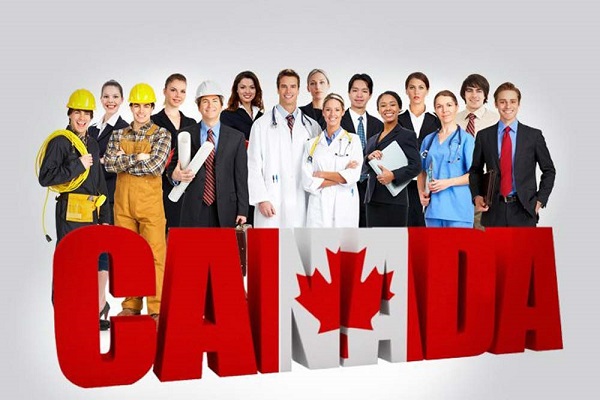 How much does it cost?
The essential methods to immigrate to Canada legally include work, education and investment, and the cost of legal immigration will vary depending on the method chosen.
Different immigration methods are very other in terms of cost. In some cases, just getting a visa is costly for you, and in some cases, you can only immigrate to Canada with a significant amount of money. In most cases, you must prove that you can afford to support yourself during your stay in Canada. Otherwise, you must have a job offer accepted from a Canadian employer; To prove you get paid in Canada. In some ways, having a grant (fund and scholarship) or experience of being in Canada is also acceptable. Such as method: education/ Express Entry
You'll need to bring a significant amount of money with you to Canada or invest in that country in some other way. Such as investing / entrepreneurship / doing business in Canada.
In some cases, the applicant does not pay a significant fee for immigration. For example, in the spouse-family sponsorship method, a person who is a citizen or permanent resident of Canada who intends to sponsor; must have the conditions for financing the applicant.
In all these cases, the cost of living will be fixed, which is about 10 to 13 thousand Canadian dollars per year.
What is the fastest way to immigrate to Canada?
Express Entry is usually the fastest way to immigrate to Canada. But it cannot be said that because Express Enter is a quick method, the other methods are not suitable. To choose your immigration method, consider other factors besides the time it takes to get there.