Canada Work Visa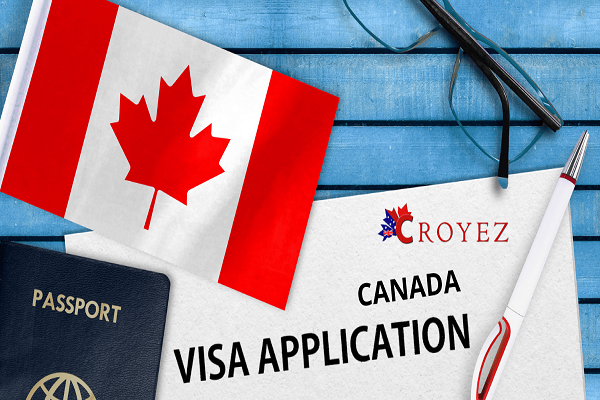 The Guide to get a Canada Work Visa in 2022
Canada has a high quality of life, including the Canadian labour market. Canadian employees and workers at work have many benefits, such as increased income, types of insurance, maternity leave and childbirth, etc. and can progress day by day in their career.
So every year, many people try to immigrate to Canada and start their careers in Canada.
Fortunately, this is not a difficult path because Canada is also facing labour shortages and is looking to attract foreign workers and workers to fill the gap in its labour market.
What is a work permit?
To immigrate to Canada and start working in this country, you must have a work permit. A work permit is a proof that you are allowed to work in Canada as a foreigner.
There are several types of work permits in Canada that anyone can apply for, depending on their circumstances and type of job.
To obtain some work permits, you must have a valid, full-time job offer from a Canadian employer, and some work permits also require that you have received a positive LMIA; On the other hand, some work permits do not require either.
| | | |
| --- | --- | --- |
| Types of work permits in Canada | subgroups | explanations |
| Work permit requires job offer | 1. International Movement Program (IMP) | Under this program, individuals can start working in Canada without receiving an LMIA, but note that a job offer is required. Employers also have to pay C $ 230 to use this program and register their official job offer through the official IPM portal.. |
| | 2. Intercompany transfer | This program is suitable for people who work in a multinational company. These people can get a work permit and enter a company in Canada. |
| Work permit LMIA | 1. Temporary Foreign Worker Program (TFWP) | Under the program, Canadian employers can temporarily hire foreign workers to fill the labor market vacuum. The program is jointly managed by the Citizenship and Immigration Canada (IRCC) and the Employment Agency of Canada (ESDC). . |
| | 2. Facilitated Quebec LMIA | This program is similar to the regular LMIA program, but applicants must be fluent in French. Also, employers can use this program only in urgent conditions and in dire need of labor. |
| | 3. Global Talent Program | The Global Talent Program is a temporary, two-year immigration program that allows Canadian employers to hire professional workers from around the world. To enter the program, the employer must pay C $ 1,000 and prove that their business has a positive impact on the Canadian economy. |
| Free work permit | 1.    Postgraduate Work Permit (PGWP) | This program is for international students who have just graduated from a reputable Canadian institution (DLI). The validity of this job depends on the length of one's education and is between 8 months to 3 years. This program is a great opportunity to gain experience in the Canadian job market. To use this program, a person must have graduated at least 180 days in advance, studied at a Canadian institution for at least 8 months, and that institution must be valid. |
| | 2. Spouse sponsorship | Applicants who have obtained permanent residency in Canada on behalf of their spouse can obtain a Canadian freelance work permit and work anywhere in Canada for any employer they wish. |
| | 3. International Experience (IEC) | This program is for young people up to 35 years old. These people can temporarily enter Canada and work and live in this country. The International Experience Program is a temporary, one-year program. |
| | 4. Free Bridging Work Permit (BOWP) | This program is for people who are currently working in Canada and are awaiting the outcome of their permanent residency application. During this time, these people can renew their previous work license with this program and continue their work. |
Why was my work visa rejected?
Individual work visa applications may be rejected for a variety of reasons. Although the rejection of a work visa is annoying, it is not the end of the road.
You can correct the defects identified in your file and resubmit your application.
If you do not understand the reason for your rejection or it was unclear to you, you can request a file to understand the grounds of the immigration officer and try to correct them.
A Canadian work visa is usually denied for:
You may not meet all the requirements.
The immigration officer may not be sure that you have the skills and ability to do the job.
The immigration officer may not be convinced that you will return to your country of origin after completing your employment.
Requirements for immigrate to Canada to work
Valid job offer
Obtain a work permit
Receive a positive LMIA
Guarantee to leave Canada at the end of the course
Adequate financial support for yourself and your family
No bad background
Complete physical health
Expertise and skills needed to do the job
Fluency in English or French
Have a minimum high school education
Documents required to immigrate to Canada for work
The required documents mainly depend on the type of your work permit, and each type of work permit requires specific documents from you. But in general, you must have the following documents:
Relevant forms completed
Evidence of a person's residence status in Canada
Evidence of residence status of a person's family in Canada
Evidence of Labor Market Impact Assessment or LMIA
Valid and full-time job offer
Resume or CV
Marriage and divorce documents (if available)
Death certificate of spouse (if available)
Childbirth certificate
Evidence of a person's ability and ability to do the job
Valid passport
ID card, along with its translation
Qualifications
Fine scores
Job qualifications
Medical test results
Certificate of no criminal record
Certificate of financial ability from the bank for the last six months
Received payment of relevant fees
Two pieces of photo 5. 3 * 5. 4 with white background, captioned and with a photo stamp
Do I have to take language tests to immigrate to Canada for work?
Working skills in Canada do not require you to take language tests and do not require the results of tests such as IELTS and TOEFL.
But if the job you want to get into requires one of the official languages of Canada, or you need to be fluent in one of these languages, this will be mentioned in your job offer.
In this case, you have to prove your language skills.
Obtaining permanent residency through work in Canada
By obtaining a work permit and entering Canada, a person can temporarily work and live in this country but must leave Canada after completing his or her work period.
If you want to stay in Canada after completing your work period and obtain permanent residence in this country, you must use the existing immigration programs.
Some of the best of these programs are:
1.    Federal Skilled Worker Program (FSWP)
In this program, after you have worked in the desired job for a while, if you can obtain the employer's consent, he can offer you a permanent position.
If you receive a full-time permanent employment offer, you can obtain permanent residency in Canada through the Federal Skilled Worker Immigration Program or the FSWP.
2.    Canadian Experience Program (CEC)
The Canadian Experience program is suitable for people who have worked in Canada for some time and have gained experience working in the Canadian market.
Note, however, that not all Canadian work experience is acceptable for this program. Unacceptable work experiences are a sign of:
Unauthorized and illegal jobs
Class C and D jobs
Work experience while waiting for asylum results to be announced
Self-employment work experience
Work experience as an intern and internship
Work experience while studying
Experience working seasonally and during the summer holidays
Prerequisites for the Canadian Experience Program are:
Education is not required, but having at least a diploma can also increase your acceptance chances.
At least one year of full-time work experience or at least two years of part-time work experience in one of the occupations of category 0, A or B
Intention to live and work in a state other than Quebec
CLB 5 language skills for Class B and CLB 7 level 0 and A jobs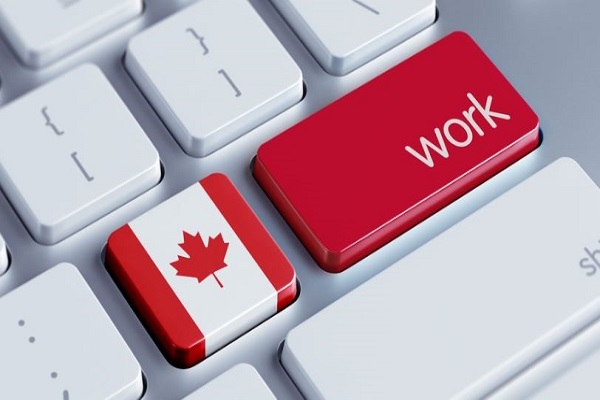 Canadian Experience Program Costs
| | |
| --- | --- |
| 825$ | The cost of reviewing the applicant's request |
| 825$ | The cost of reviewing the applicant's spouse's application |
| 225$ | The cost of applying for a dependent child |
| 500$ | The cost of issuing a permanent residence for an applicant |
| 500$ | The cost of issuing permanent residence for the applicant's spouse |
| 225$ | The cost of issuing permanent residence for a dependent child |
| 85$ | Biometric costs per person |
| 170$ | for the whole family |
3.Provincial Immigration Programs (PNP)
Each Canadian province has its provincial immigration program and covers some specific occupations scarce in the province.
The benefits of provincial immigration programs include:
It is easier to get permanent residence in Canada.
A person can take his / her spouse and dependent children under 19 with him/her.
One's family can study or work in Canada.
Costs of provincial immigration programs
| | |
| --- | --- |
| 825$ | The cost of applying for a provincial immigration program for a person without a permanent residence permit |
| 500$ | The cost of applying for permanent residence |
| 825$ | The cost of accompanying a spouse or legal partner without the right of permanent residence |
| 500$ | The cost of applying for permanent residence for a spouse |
| 225$ | The cost of bringing a child |
| 85$ | Fingerprinting costs |
| 170$ | Fingerprinting costs for a family (two or more) |
The provinces participating in the provincial immigration program are:
Ontario
British Columbia
Alberta
Manitoba
Saskatchewan
Nova Scotia
New Brunswick
Prince Edward Island
Newfoundland and Labrador
Northwest regions
Yukon
The best age to immigrate to Canada for work
The only restriction on migrating to Canada for work is for people under 18 years of age. You must be 18 years old to apply for a Canadian work visa.
But immigration to Canada does not impose restrictions on older people.
However, like most immigration programs, people between the ages of 25 and 38 will have a better chance of being accepted.
High Demand Jobs in Canada
If your specialty is one of the jobs Canada needs, you will have a better chance of migrating to Canada for work.
According to reports, the jobs needed by Canada in 2022 are:
accounting manager
Website developer
Marketing Director
Formal Nurse
Driver
Customer service representative
Welder
Engineer
Accountants
Architect
Human Resources Manager
Electrical Technician
project manager
mechanical engineer
accounting employee