The cost of immigrating to Canada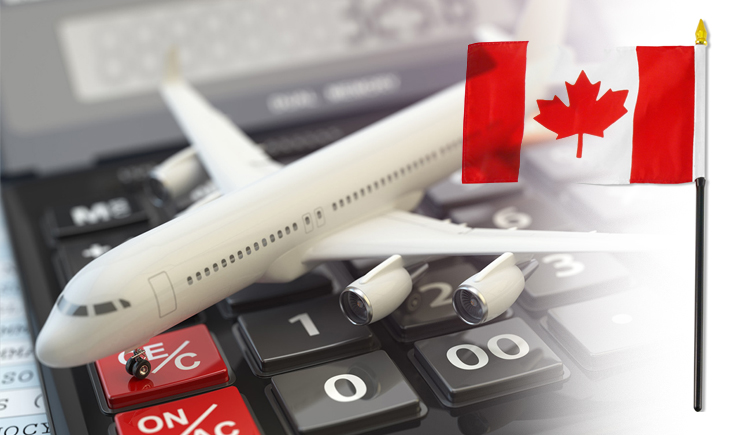 Do you know how much it costs to immigrate to Canada? Do you know the budget required for the various stages of your migration? Do you think the cost of child migration is included in these costs? The most important concern of people who intend to immigrate to Canada is the cost of immigrating to this country. The cost of immigrating to Canada can vary depending on the immigration method, the number of dependents, and the cost of processing the visa. In general, the price of immigrating to this country is not very high, but it is the cost of living in Canada and starting a new business that faces various challenges. Here we will talk about the different prices of immigrating to this country. So if you have any questions in this regard, follow to the end of the article.
Introducing various immigration costs to Canada
No wonder you ask how much money you need to immigrate to Canada. It does not matter if you intend to immigrate to Canada permanently or temporarily, study in Canada, start a new life or even get a job because knowing the cost of immigration is one of the most important things you can do immigrating to Canada. They are researching it. Fees set by the Canadian Immigration Service vary for different immigration procedures. The cost of immigration will be the same for all people, regardless of the nationality of the applicants. The expenses that we will mention below are the last cost updates in 2022. These costs are generally divided into permanent residence costs and temporary residence costs.
The cost of permanent residence
The cost of permanent residence applications depends on the immigration program you apply to immigrate to. So this cost varies according to different programs. In the following, we will talk about the various methods of permanent migration and the budget required for each of them.
Business migration processing costs
This method is used for entrepreneurial groups, investment migration flows, and self-employed individuals. The cost of applying for this method is $ 1625.00, the price for a spouse is $ 850.00, and the cost per child is $ 230.00. This group may pay more processing costs depending on the provincial programs.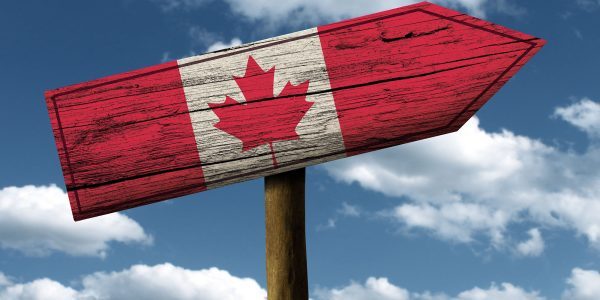 Economic migration processing costs
This method applies to Quebec Skilled Workers, Federal Skilled Workers, Provincial Candidate Programs, Atlantic Migration Pilots, Federal Skilled Jobs, and Canadian Experience Classes. The applicants' permanent residency and fees for this procedure will be $ 1365.00, the spouse's cost $ 850.00, and each child $ 230.00.
Family Sponsorship processing costs
This immigration method is used for people living in Canada and planning to bring one or more family members to Canada under a family support program. The sponsorship cost for spouse and dependent child in this immigration method is set at $ 1,080.00 for the spouse and $ 155.00 for each dependent child. But the cost to other family members such as mom and dad, grandparents, and spouse or partner is $ 1080.00. In addition, the cost of the dependent children of the parents will be equal to the price of the dependent children of the applicant.
Note: If any of the above methods accepts your application for permanent residence, you must also add the $ 515.00 as a Right of Permanent Residence Fee (RPRF).
The cost of processing citizenship
This group of people must pay a fee to apply for Canadian citizenship. These include $ 630.00 for adults over 18, $ 100.00 for people under 18, and Stateless adults (18 or over) born to Canadian parents will pay $ 100.00
Temporary residence expenses
As we have said, the cost of immigrating to Canada falls into two categories: the cost of permanent residence and the cost of temporary residence. These fees will vary depending on the type of visa requested. In the following, we will examine the costs of temporary residence.
Visitor visa processing costs
The cost of obtaining a visitor visa is $ 100.00 per person, the cost of a family visitor visa for five people is $ 500.00, extending a visitor visa is $ 100, and returning a visitor visa is $ 200.00 per person. This type of visa is required for people who, depending on their nationality, intend to visit, work or study.
Work permit processing costs
If you plan to immigrate to Canada on a work visa, you will have to pay for this type of visa. This includes $ 155.00 per work permit fee, $ 465.00 for three-person workgroups, $ 100.00 open work permit fee, and $ 355.00 for return of work permit.
All people who come to Canada to study must apply for a student visa at the Canadian Embassy. This visa also has its costs. You need to pay $ 150.00 per person to get a study permit, while $ 350.00 is required to return a study permit.
In addition to all the above costs, you have to pay a separate fee for your fingerprint and biometric photo. It costs $ 85.00 for individual applicants and C $ 170.00 for family applications. The arts and performance groups and their staff cost C $ 255.00.
The most economical way to immigrate to Canada
When it comes to immigration, people are always looking for the simplest and most cost-effective immigration solution. Finding a way that fits people's budgets is not easy and requires much effort. Moreover, immigration costs can include other ancillary charges such as medical examinations, police clearance fees, language tests, diploma assessment costs, and translation costs. But with that said, people want to know which immigration program is cheaper than other methods. Here are some of the cost-effective immigration methods.
Yukon Provincial Nominees Program (PNP)
Nova Scotia Provincial Nominee Program (NSNP)
Northwestern Provincial Nominee Program (NWT PNP)