Canadian airports rules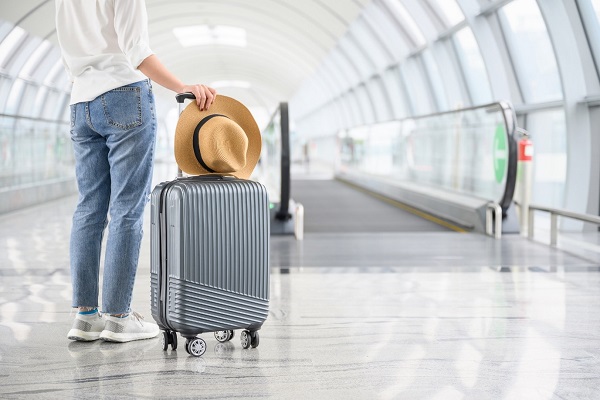 Some items are prohibited or non-permitted at Canada Airport and you may not have them with you.
Non-permitted items
Non-permitted items such as knives or sports bats, as well as items that may seem harmless but can be used as a security threat, such as liquids.
If a non-permitted item is found in your carry-on, here are the options you may face:
If you have time before your flight, you can talk to the airport manager and take your belongings with you.
You can talk to one of the staff about sending items. Some airports offer customers a service that lets passengers send non-permitted and prohibited items to their homes or office by post or courier.
You can put the prohibited item in your car or give it to someone who has come to the airport with you.
You can abandon the item. Note that the airport does not accept any responsibility and won't return the item to you.
Prohibited items
This group of items includes illegal weapons under Canadian law. You don't have the right to carry these items, regardless of which country you come from and to which country you want to go.
If a prohibited item is found in your carry-on, the airport will notify the police.
Permitted items
Alcohol and wine: less than 100 ml
Soft drinks: less than 100 ml
Some foods, including:
Cooked foods
Spices
Cakes
Cheese
Chocolate
Coffee beans and dry tea
Baby food
Canned foods
Shampoo
Baby powder and lotion
Body oil
Body moisturizer
Body salt
Spray can or bottle: less than 100 ml
Electric shaver
Wheelchair, scooter, and skate batteries
Camera and its equipment
Computer related components
Mobile phone
Cash
If you carry more than 10,000 CAD, you must indicate it on the customs declaration card.
Non-permitted and prohibited items
Liquids and gels (including alcoholic beverages)
The maximum amount of liquids and gels allowed to be carried in each suitcase is 100 ml, placed in a clear and well-packed plastic bag.
Alcoholic beverages with more than 70% alcohol are non-permitted.
Exceptions
Gel, food, and enough baby formula for feeding the baby for one time, for passengers who travel with their baby.
Cigarettes and marijuana and related items
Each passenger can only bring a lighter or a pack of matches.
A lighter in the shape of a gun, grenade, or similar item is non-permitted.
Carrying large and spacious TVs is prohibited.
If the TV is not small and thin and well-packaged, you can carry it with you. The maximum acceptable height is 158 cm and the maximum acceptable weight is 32 kg.
You can only carry it if it is well packed so that it does not emit carbon dioxide and weighs no more than 5.2 kg.
Weapons
Air conditioner/ refrigerator
Insecticide / Insect repellent
An insecticide is not allowed to be carried under any circumstances, but you can carry insect repellents in small quantities.
Small battery-powered devices
Clothing made from the skin and other parts of animals such as feathers, ivory, fur, and bones
Pets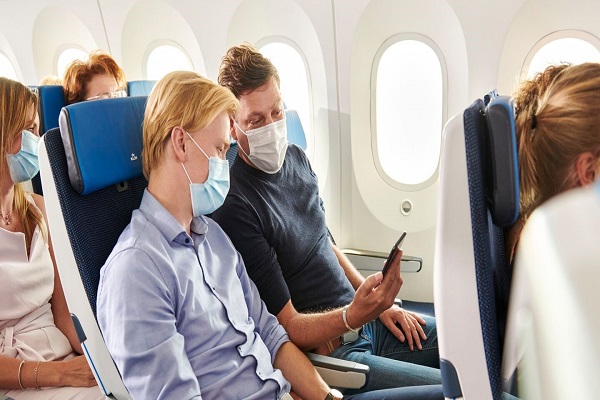 Exceptions
Endangered animals
Pets that are not vaccinated.
Some specific medications, including:
Acetaminophen
Codeine
Diazepam
Methadone
Morphine
Colfax
Cold Stop
Soda Cold
Chlordiazepoxide
Clonazepam
Fresh, fried, or frozen fruits and vegetables
Dairy products
Meat and fish and items that may smell bad.
Eggs and eggs of any bird
Honey
Plant products harmful to the environment
The list of permitted and non-permitted items is very long. If any other item comes to your mind, or you are not sure whether to take it or not, you can go to the item search site and enter the name of the device and check if you can take it with you or not; or be informed if there are any special conditions for carrying that item.
The baggage allowance
In the cabins
| | |
| --- | --- |
| First class and business class cabins | 2 suitcases+ a small handbag |
| Economy class cabin | 1 suitcase+ a small handbag |
The size of suitcases should not exceed 20*38*55 cm.
Suitcases should not weigh over 7 kg.
In the load section
| | |
| --- | --- |
| First class ticket | 2 suitcases with a maximum weight of 50 kg |
| Business class ticket | 2 suitcases with a maximum weight of 40 kg |
| Economy class ticket | 1 suitcase with a maximum weight of 30 kg |
In case your baggage exceeds the allowed limits, you should pay for the overload.
Customs declaration card
A customs declaration card is a form you must complete before entering Canada.
This card contains information about you that Canadian immigration officials need to know, such as previous trips and the items you are going to bring with you.
Anyone wishing to enter Canada must complete this form. If you are going to Canada with family or friends, you can all use one card. You can enter the names and information of 4 people into each card.
Remember to keep the card tidy and intact and at hand so that you can easily access it if needed. They will ask you to show the card several times after you get off the plane.
Enter your information honestly, you may run into problems if the information is entered incorrectly. If you are not good at English, ask an efficient person to fill out the form for you.
Covid-19 health requirements
All travelers over 12 years old are required to meet the following conditions:
Having received all the required doses of an accepted vaccine.
Having their vaccination card with them.
Having received their second dose at least 14 calendar days before the day you travel.
Having no symptoms or signs of Covid-19
Using a mask
Travelers should wear a mask throughout the trip, except for brief and temporary periods for eating, drinking, and taking medication. The only exceptions who can travel without a mask are the following:
Children under 6 years
People who are not able to remove their masks without help
People who are unable to wear a face mask for medical reasons.
Approved vaccines
AstraZeneca
Bharat
Janssen
Moderna
Pfizer
Sinopharm
Sinovac
For your vaccination to be approved by Canadian airports, at least 14 days before your travel date you should:
Have received at least two doses of one of the approved vaccines,
Or have received a combination of two approved vaccines,
Or have received at least one dose of the Johnson vaccine.
You can also show your vaccination card digitally on your mobile phone, but it is recommended that you have a copy of it to show in case of any problems.
Covid-19 test
If you have received all doses of an approved vaccine, you won't need to show the Covid-19 test result at a Canadian airport; Unless you plan to travel from Canada to another country and that country requires you to show the Covid-19 test result.
Children under 12 years who have not been vaccinated do not need to have a Covid-19 test result.
Having a vaccination card is mandatory for all passengers.
You can only submit the Covid-19 test result instead of the vaccination card in the following special circumstances:
If you come from a remote country.
Passengers who come from small or remote communities, where access to approved vaccines is limited or impossible, can take the Covid-19 test and travel if it is negative.
If you are traveling for medical purposes or medical services.
Travelers who are in dire need of medical care and whose lives are in danger, and are traveling for medical purposes, can continue their journey without showing their vaccination card. These people must complete the relevant form two weeks before the trip.
Medical cases that prevent vaccination
Travelers who are unable to receive the vaccine due to illness or medical reasons, such as allergies, are considered an exception and can travel by showing the Quaid-19 test result. These people must complete the relevant form 3 weeks before the trip and inform the airport officials.
If your destination is not Canada.
If you do not intend to stay in Canada and are going to change your route to another country, you do not need to show your vaccination card and you can only show the Covid-19 test result.
Urgent and necessary trips
If you have not been fully vaccinated and need to travel for crucial reasons, your condition will be considered an exception, and you will be allowed to travel by showing the Covid-19 test result.
The following are not considered urgent trips:
Traveling to visit family.
Traveling to attend weddings and mournings.
Traveling for personal reasons such as buying a house
Optional trips
Traveling to destinations where your presence is not required and can be done virtually.