Canadian colleges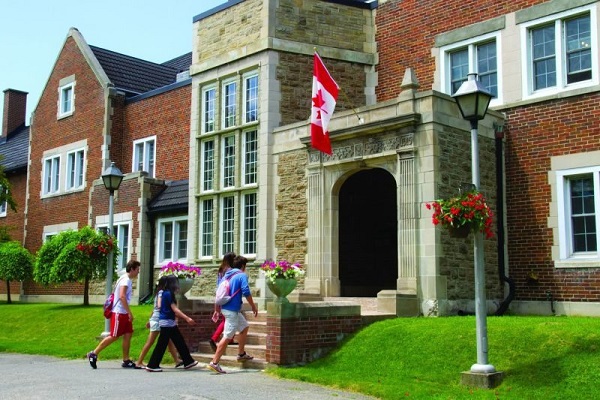 Canada is one of the most famous educational and industrial centers in North America and worldwide. It is the second-largest country with advanced educational infrastructure, vibrant institutions and vital research centers. In addition, top colleges and universities in Canada offer a wide range of internationally recognized diplomas, diplomas, and full-time degree programs, making it one of the most popular destinations for further study. They convert abroad. In the following, we will introduce a comprehensive list of the best Canadian colleges and explain the admission process of Canadian colleges, stay tuned!
Why choose Canadian colleges?
Canada has emerged as a popular option for studying abroad. It is noted that the number of international students in Canada has increased in the last few years. There are several reasons for this dramatic increase, including the opportunity to experience a bilingual environment, which will help you learn other languages and become a bonus for your profession. Canadian colleges offer world-class education, are well-established, and well-known worldwide, making them a lucrative option.
Studying in Canada also allows you to gain work experience immediately after graduation. Looking at a Canadian college is a good idea, as you can extend your stay in Canada and gain world-class work experience. Various industries such as video games, aviation engineering, digital media and telecommunications are trendy in Canada and membership in these industries is very beneficial. Another significant advantage is the natural beauty of Canada, which will surely fascinate you. So why not study in Canada when you can get your degree from one of Canada's best colleges?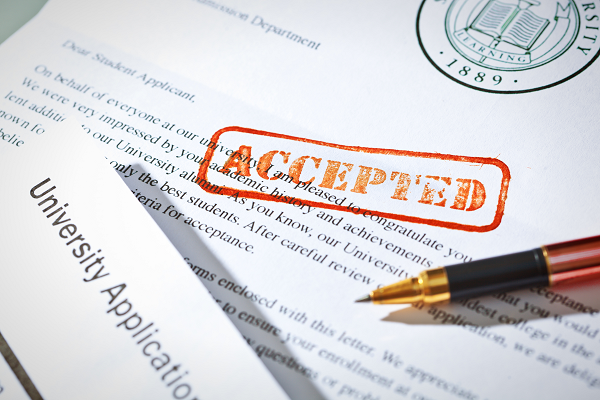 Admission to Canadian Colleges
Once you have listed the colleges you want, check if they are designated educational institutions (DLI). This means that Canada recognizes them as trusted places for international students to study. Your education mainly affects the cost of your immigration to Canada, so you need to consider it when deciding on an institution. Tuition fees vary based on various factors, but you can find more details about each degree program on the college website. You can also research scholarships in Canada for international students to pay for your studies in Canada.
Do not forget to research the chosen topic and language of study. Canada is a bilingual country, so you can select the program/course you take in English, French, or both. Your previous grades are significant. High scores make you a competitive applicant. Many top colleges in Canada require grades that are 70% above average. Therefore, the higher your grades, the better your chances of enrolling in a top college. For graduate programs, if you are over 25 and have graduated from your last degree program for more than two years before applying, you may be asked to provide details of your previous job or activity.
Requirements, exam dates, courses and duration for colleges in Canada
| | | | |
| --- | --- | --- | --- |
| Prerequisties | Exam dates | Education Courses | Type / duration of the course |
| IELTS/TOEFL | Autumn: September Winter: January Spring: May | business management Hospitality management Science and Engineering Health Sciences Information Technology Engineering Information Technology business management Pharmacist Technician Hospitality management logistic MBA Animation Fashion Art | · Certificate - 1 year · • Diploma -2 years · Advanced Diploma - 3 years · Bachelor - 4 years · • Postgraduate diploma - 8 months or 12 months · Master's degree - 2 to 2.5 years |
The best colleges in Canada
Humber College
Humber College, located in Toronto, hosts more than 26,000 full-time students, making it the most populous college in Canada. One of the reasons for the success of this college is the educational and technical programs that they offer (at all levels of diploma, bachelor and master's). Although the college was founded in 1967, it soon became affiliated with other colleges (Canadian University Sports Association, Canadian Association of Universities and Colleges). Affordable fees and affordable scholarships are some of the advantages of this college (especially compared to the fact that these colleges have enough learning space, learning space and equipment, which undoubtedly provide easy learning conditions for students. Provide).
Centennial College
Centennial College is located in Toronto and is the first local college in Ontario. The college was opened in 1966 and is an institution known for its multiculturalism, with approximately 100 cultural groups and 80 languages spoken on campus. The five campuses of Centennial College offer programs from eight schools: business, art, aviation, tourism, engineering, and more. You can find full-time, part-time or virtual programs in the college. On the other hand, it is worth mentioning that you will find about 9000 international students in this institute. This college is a good place where you can find people from all over the world.
Senka College
Thousands of students have graduated from the institute since it opened in 1967. Seneca College promotes rich learning opportunities; the institution is distinguished for its CO-OP programs or self-taught internships. Seneca College offers programs in various fields of study, such as engineering, business, health, science, art, etc. They prepare their students for a successful professional future. In this college, you will find a variety of services for international students. From support in accommodation processes to orientation and extracurricular activities.
Red River College
Red River College is Manitoba's largest applied research institute with its core programs. The college was formally established in 1938 as the Manitoba Technical Institute (MIT), but was renamed Red River College in 1998. The college offers a wide range of degree programs to more than 29,000 students who graduate each year.
George Brown College
George Brown College offers a variety of arts, design, and specialized programs and services for international students, approved by the Ontario High School Quality Assessment Board. The college is affiliated with the Ontario Association of Colleges of Applied Arts and Technology and the Canadian Association of Social Colleges. George Brown College is located in Toronto.
Mohawk College
Founded in 1967, it is one of Canada's best-applied research institutes today. Mohawk College provides collaborative project spaces for students, supported by teachers and industry partners in programs at all levels in business, technology, health, social services, etc. You will have the right to choose. On the other hand, Mohawk College is an institution that is fully prepared to welcome international students. Accompanying, academic support, health insurance, accommodation alternatives, prizes, etc., are some of the benefits of this college.
College of Georgia
Georgia College is located in Ontario and is particularly notable for its CO-OP or internship programs, as it has 6,200 partner companies for student recruitment. They focus heavily on international students and admit nearly 3,600 students from 85 countries each year. There are several options for staying at this Canadian college. This institute has become a viable choice with classes of up to 26 people, 88 curricula, academic offerings, and learning dynamics.
Tuition fees in Canada
The total cost of studying in Canada mainly consists of various factors such as the chosen field, city of study, place of residence, etc.
| | |
| --- | --- |
| Average annual tuition fee | (Canadian dollars per year) |
| Bachelor's degree | 13,000 to 20,000 |
| Master degree | 17,000 to 25,000 |
| PhD | 7000 to 15000 |
| MBA | 30,000 to 40,000 |
Conclusion
As you can see, after getting a student visa in Canada, a massive world of opportunities opens up for you to continue your professional life and extend your stay in this destination. Knowing the best colleges is the first step to making the right decision. If you plan to work in Canada or return home, you will find a variety of alternatives and educational benefits in Canada that allow you to cover your expenses. And spend more time in Canada. Strengthening your professional project in this destination and extending your stay is only possible if you are ready. You can get help from an immigration counsellor for more information.