Other Economy Programs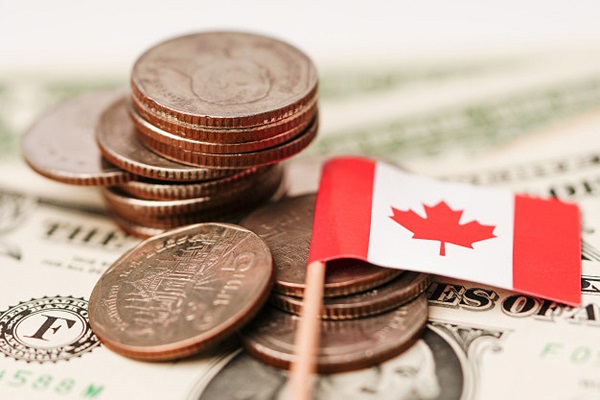 Canada is known as an "energy superpower" because of its abundant natural resources. Natural resources and their vital services heavily dominate the Canadian economy, which has been growing continuously for many years. Canada offers great opportunities for immigrants who wish to start a business in Canada. Thousands of people migrate to Canada's coast every year to start a business. The Business immigration programs in Canada were created to encourage investment and employment in Canada by migrating people who could establish or invest in their companies in Canada. Next, we will explain more about the Canadian Investment Visa; join us.
People who have the skills and experience of growth are widely welcomed in Canada for their progress and the province in which they live. This year, the Canadian government welcomes about 91150 immigrants for permanent residence and permanent trade. Business immigration to Canada is designed to encourage and facilitate these people. This program has different categories:
Startup Visa
Federal self-employed
Business Programs of Provincial
Intra Company Transfer
Why is Canada a great place to invest or start a business?
Canada is ranked as the best country in Group 20.
The G-20, it has the best financial outlook.
Canada is a great place to start a business and improve it. Because the cost of starting a business is much lower, and it is a good tax environment.
Canada offers an excellent place for research, development infrastructure, scientific talents and innovation incentives.
Canada is known for its exceptional quality of life and provides an excellent basis for the success of individuals, their families and people involved worldwide.
The Canadian government happily welcomes investors or entrepreneurs in the name of an excellent asset for the country.
It also offers investment programs.
What is a Canadian Investment Visa?
The Canadian Investor Visa is a program that allows immigrants to obtain permanent or Canadian citizenship. In contrast, they have to make qualified investments in Canada. The program offers citizenship (Golden Passport) or Permanent Residence (Golden Visa). The Canadian Investment Visa Program aims to attract people with business experience to invest in the Canadian economy to increase employment and strengthen economic development in specific provinces or areas.
The benefits of Canada's Investment Visa
Investors profit from the following in Canada:
Will have access to high standards of life.
They will have access to health care and training.
Can be deployed with their family in Canada.
Can access international opportunities.
Will receive good investment policies.
They will also enjoy travel benefits to travel around the world.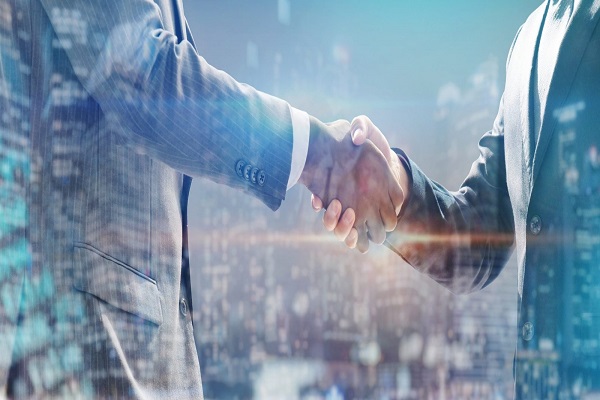 Requirements for other Canada's Ecnomy Visa
A business immigrant must have a qualified business to obtain a Canadian business visa.
They must have moderate knowledge in both French and English with CLB 3.
They must have a letter of support for the designated institution.
Canadian Investment Visa Methods
Here are the top five options for Canadian investors:
1.Quebec Provincial Investor Program
Benefits: Security of funds and low cost of passive participation
Disadvantages: Intensive documents that show the source and path of funds
Invest about $ 800,000 in the Quebec government for five years without interest. You receive a permanent residence in about 24 to 36 months that allows you and your close family to enter Canada. The total amount will be refunded at the end of five years from the Quebec Government. For French speakers, this app is always available.
This program is a passive investment in which Quebec uses its money for economic development. The critical point is that to use this program; you must agree that you will live in Quebec (for example, in Montreal or Quebec). However, the Canadian Rights and Freedom Charter guarantee your right to relocate and thus provides investors to move to other parts of Canada.
If you look for too much, $ 750000, you can get a loan from a financial intermediary. Investors can handle the $ 7500,000 -year investment burden for five years. The loan fee is less than $ 220,000 in Canada. There is no age or educational condition for the program, but the investor and his family must be reasonably healthy. Apart from the French-speaking French warnings, there is virtually no requirement for a language degree.
Intra Company Transferee work visa
The intra-company transferee program allows people to temporarily work in Canada. This program's designed for Canadian Corporate Immigration, allowing multinational companies with a branch, parent company, affiliate or subsidiary in Canada to temporarily transfer foreign workers.
What is the Intra-Company Transfer Immigration Program?
The intra-company transfer program allows workers from abroad to obtain an intra company work permit in Canada. Employees who have specialized knowledge or are working in the capacity as executives, senior managers and functional managers may qualify under the program.
Who Qualifies for Canada's Intra-Company Transferee Program?
Employees who have worked for the company for at least one year on a full-time basis, and hold specialized knowledge or an executive or managerial position may qualify.
Executives who perform direct management or major components and functions of the business, while receiving only general supervision or direction from other executives, directors or shareholders.
Managers who supervise and control the work of other managers or supervisors, and/or manage essential functions within the business or a division.
People with specialized knowledge, where the individual must have proprietary knowledge and advanced expertise of the company's product or service.
What are the Intra-Company Transferee Requirements?
Documents which prove the foreign worker has been employed, and is currently employed, as a full-time employee at the company for at least one year.
The transferee's current job description or evidence of the individual's specialized knowledge.
The job description of the position in Canada.
The duration of the intra-company transfer.
Proof of the relationship between the company in Canada and the foreign country
What is the Intra-Company Transferee Processing Time?
The Intra company transfer processing time in Canada can be completed quickly in 1 month or as long as 12 months, it depends on the country the applicant applies from.
3.Provincial nominee Programs (PNP)
Benefits: High variety to choose from, priority processing
Disadvantages: The rules are constantly changing and relevant to the province for investment.
Many Canadian provinces have their business immigration programs known as PNP programs. They act a little like a work visa section 205. For example, the provincial nominee program of Prince Edward Island requires a net asset of $ 200,000 to $ 600,000 as a refundable security deposit in a business. The person in question has the requirements for English and minimum education. To succeed in this program, you need to travel effectively to Prince Edward to meet the provincial authorities and satisfy your desire to invest and live in Prince Edward.
The refund of your security deposit is based on these guarantees. If a local company approves your proposed investment, the provincial candidate certificate will be issued that gives you a priority for immigration processing. This leads to permanent residence, which in most cases takes 12 to 24 months. Unlike Section 205, provincial engagement programs eliminate the need for an applicant to obtain work permits and lead the investor directly to permanent residence. Other provinces that attract investors are British Colombia, Manitoba and Saskatchewan. Each program is the same, but its requirements may vary.
Quebec Entrepreneurship Program
Benefits: Small investment in a business that leads to permanent residence.
Disadvantages: Active management of a company in Quebec province is required.
To be eligible for this program, you must:
Have a net asset of at least $ 300,000 in Canada.
Have at least two years of experience in setting up a business in the past five years while controlling at least 25 % of the equity.
Create or obtain at least 25 % of trade in Quebec by investing at least $ 100,000 in Canada.
Assessment of the request considers factors such as the following:
your age
The nature and duration of your training
Your language skills
Your features and your knowledge of Quebec
The measures taken to earn a business in Quebec or your ability to do a business project will be a crucial element in your evaluation. More details about this program can be obtained from the Quebec Government website.
Conclusion
Public belief is that Canada is one of the top 10 countries to start a business. This is due to its richness in natural resources, an extremely skilled workforce, and a stable government. If you want to invest in your future and immigrate to Canada with your business investment, you have several entrepreneurial and investor visa options, including a general startup visa program and a particular provincial candidate program. If you are successful in your business migration request, you and your family can immigrate to Canada. You can get more information from an immigration counsellor for more information.