Canadian Unemployment Insurance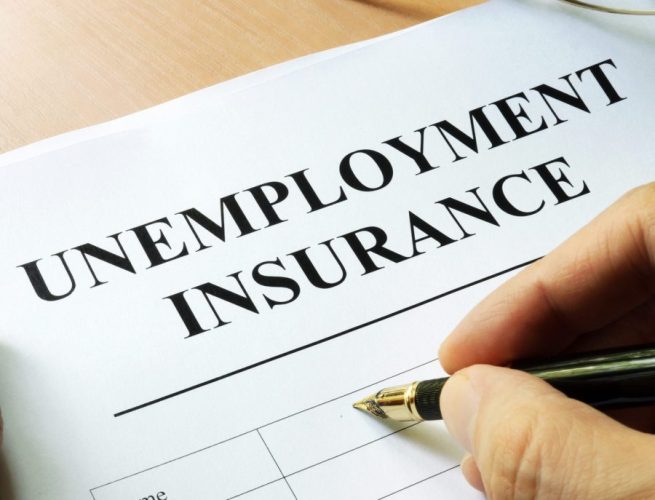 People working outside of Canada may enjoy the benefits of the Canada Occupational Insurance (EI) program. If you work outside of Canada for a Canadian company or Canadian government, you are usually covered by EI. If your job is covered by the country in which you work, you will not be covered by the EI program. In the following, we are going to explain more about Canada Unemployment Insurance and the conditions for receiving it, stay tuned!
Types of unemployment insurance benefits
Maternity and Parental Benefits: For people who are unable to work because they are pregnant, have recently had children, are adopting a child, or are caring for a baby.
Disease Benefits: For people who are unable to work due to illness, injury or quarantine.
Family care benefits: For people who are unable to work because they have quit their jobs to care for or support a family member who is seriously ill or injured.
Benefits of Compassionate Care: For people who are unable to work because they have given up caring for or caring for a family member who is seriously ill and at significant risk of death within six months.
Benefits for parents of critically ill children: There are eligible parents who take time off work to care for their critically ill or injured child.
Eligibility for Canadian Unemployment Insurance
To be eligible for regular Canadian unemployment insurance benefits, you must:
In the past 52 weeks, you have worked at least 420 hours covered by this program.
You lost your job without negligence (you will not be eligible if you are fired for misconduct or other reasons)
Have spent seven consecutive days without a job or salary from a particular employer.
How much unemployment insurance benefits can you get?
It is not possible to say exactly how much unemployment insurance benefit you will receive before processing your application. For most people, the base rate for calculating EI benefits is 55% of your average insurable weekly income. As of January 1, 2018, the maximum insurable annual income is $ 51700. This means that you can receive a maximum of $ 547 per week.
The amount of weekly benefits is calculated as follows:
Your total income for the required number of best weeks is calculated based on the information you provide and / or your work history.
The number of your best working weeks is determined by your highest earnings, which is commensurate with your unemployment rate.
To get the average, we divide your total income for the best weeks by the respective divider in the table below.
Then multiply the result by 55% to get your weekly benefits.
| | |
| --- | --- |
| Divider (number of best weeks) | Regional unemployment rate |
| 22 | 6% or less |
| 21 | 6/1% to 7 % |
| 20 | 7.1 % to 8 |
| 19 | 8.1% to 9% |
| 18 | 9.1% to 10 |
| 17 | 10.1% to 11 |
| 16 | 11.1% to 12 |
| 15 | 12.1 % to 13% |
| 14 | 13.1% or more |
How long will I receive unemployment insurance benefits?
You may receive regular Canadian unemployment insurance benefits for a period of 14 to 45 weeks. The number of weeks you may receive benefits depends on the unemployment rate in your area and the number of hours of insurable employment you have accumulated during your eligibility period, which usually includes the last 52 weeks before the date you start claiming.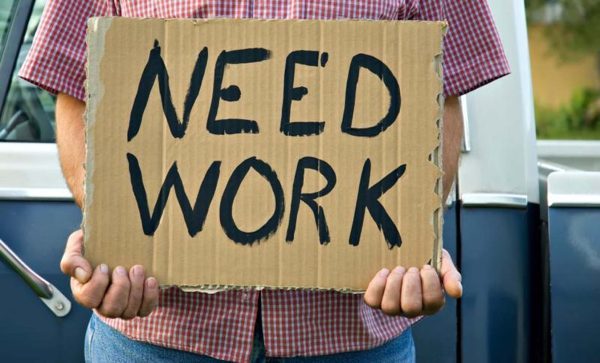 Required Documents
You need the following information when applying for work insurance:
Your Social Security Number (SIN)
your date of birth
Last name of one of your parents at birth
Your mailing address and location, including your zip code
Complete your bank details for registering for direct deposit, including:
The name of your financial institution
Your bank branch number
Your account number
Name, address, date of employment and reason for separation of all your employers in the last 52 weeks
Your exact version of the facts (if you have been fired in the last 52 weeks)
Dates (Sunday to Saturday) and earnings for each of your highest-paid insured weeks in the last 52 weeks or any shorter period since your last claim for unemployment insurance began (this information, along with your track record for calculating weekly interest rates Your EI will be used).
Employment Record (ROE)
Losing ROE can delay the processing of your claim.
1.     Electronic ROEs
If your employer submits ROEs electronically to Canada Service, they do not have to print a copy for you. However, they may offer one of the ROEs in good faith. If so, your ROE serial number starts with W or S. Electronic ROEs are sent directly to Canada Service and you do not need to request a copy of your ROE from your employer or submit a copy to Canada Service. You can view copies of your electronic ROEs by visiting My Service Canada.
2.     Written ROEs
If your employer issues ROEs on paper, you must request copies of all ROEs issued to you during the past 52 weeks and submit them to the Canadian Service as soon as possible after submitting your unemployment insurance application. . Paper ROEs usually have serial numbers starting with A, E, K, L, or Z. You must mail the original copies of your paper ROEs to the Government of Canada or have them delivered to you in person at the Canada Service Center. After submitting your online application for Canada Unemployment Insurance Benefits, the desired mailing address will be provided to you on the Information and Verification page.
How to apply for Canadian Unemployment Insurance outside of Canada
Step 1. Gather your information
Step 2. Apply for benefits
You must apply for unemployment insurance as soon as you become unemployed. If you are late, you may lose your benefits. You need to start your application online.
Step 3. Upon request
If your application is approved, there may be a one-week waiting period for which you will not be paid. If your request is denied, the Canada Service will contact you by letter or telephone to explain why.
Step 4. If your request is denied, review the request again
If your application is rejected, your first step is to appeal the decision. There is no charge for this.
Step 5. Apply for an appeal
If you disagree with the decision on your appeal, you can appeal to the Social Security Court. This court hears applications for pensions and benefits provided by the federal government.
Conclusion
Unemployment insurance (formerly unemployment insurance) is a government program that provides temporary benefits during unemployment. Canadian Unemployment Insurance is provided by employers and employees through paid premiums and is overseen by the Employment Insurance Commission of Canada (CEIC). You can get help from an immigration counselor for more information.