Canadian Universities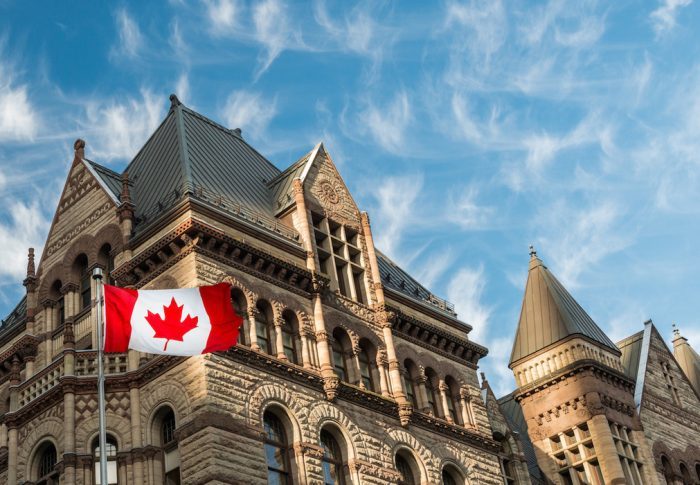 There are many reasons why Canada has become a favourite destination for international students. Many Canadian universities are well-known in global rankings, and Canadian universities offer the opportunity to study in both French and English. As a warm and friendly country, Canada provides an easy way to stay permanently for international students graduating here. Canada is now the third leading destination for international students (after the United States and Australia). In the following, we intend to introduce the top universities of this country. Stay with us!
Why choose to study in Canada?
Many international students come to Canada to study in a multicultural environment. The benefits of studying in Canada include:
More than 90 public universities offer 15,000 programs.
According to the QS Global University Rankings for 2021, it has 10 of the top 250 universities in the world.
Toronto, Montreal and Vancouver are among the best student cities globally.
Multicultural College, with 40% of the faculty members having at least one international degree
Lower tuition compared to US and UK universities
International scholarships for non-Canadians
University of Toronto, Ontario
Times Higher Education ranking: 18
University size: Three campuses, including Mississauga, St. George and Scarborough.
Courses: More than 200 graduate programs and more than 700 bachelor's degrees. UofT is one of the top post-secondary institutions globally in terms of entrepreneurship.
Outstanding Graduates: Writers Margaret Atwood and Michael Ondaatje, director Norman Joyson, and former Prime Minister Lester B. Pearson
The University of Toronto (also known as the UofT) was founded in 1827. It is one of the best universities globally for intensive research and is known for its medical program and historic buildings.
University of British Columbia, Vancouver
Times Higher Education ranking: 34
University size: Two campuses, one in downtown Vancouver offshore and the other in Clooney in the Okanagan Valley. UBC also has a regional office in Hong Kong and a liaison office in New Delhi, India, to facilitate educational and research partnerships and support graduates.
Programs: More than 40 bachelor's degrees and master's programs.
Prominent alumni: Prime Minister Justin Trudeau and environmentalist David Suzuki. Eight Nobel laureates, 65 Olympic medalists and more than 70 Rhodes scholars have graduated from the university.
The University of British Columbia (Koch known as UBC) is the oldest in the province and is known worldwide as a center for research and teaching. The University of British Columbia has more than 66,000 students, including more than 18,000 international students from 166 countries.
McGill University, Montreal, Quebec
Times Higher Education ranking: 40
University Size: Three campuses; the main campus is located at the foot of Mount Royal in downtown Montreal.
Programs: The university offers more than 400 programs in more than 80 departments with a general budget. McGill is also known for its excellent medical program and was the first Canadian medical school established in 1829.
Outstanding Graduates: Actor William Steiner, Grimes Singer, and poet Leonard Cohen. The school also has 145 prestigious Rhodes scholars.
McGill University recently celebrated its 200th anniversary and was recognized as the only Canadian institution among the top 26 institutions participating in the World Economic Forum's World Summit of University Leaders. Students from more than 150 countries worldwide come to study at McGill, making it a diverse international university. Currently, more than 39,000 students are enrolled in this university.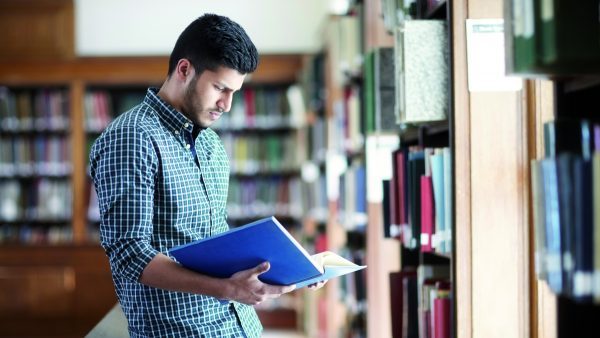 McMaster University, Hamilton, Ontario
Times Higher Education ranking: 69
University size: Four campuses, the main one in Hamilton near the Royal Botanic Gardens and the other campuses in Burlington, Kitchener and Niagara.
Programs: McMaster offers programs in 25 different disciplines, from art and science to engineering, medicine, computer science, midwifery, etc.
Outstanding Graduates: Comedian Eugene Levy, actor Kami Chiang and entrepreneur Michael Li China. McMaster has also trained several Nobel laureates.
McMaster University, founded in 1887, is located in Hamilton, Ontario, close to downtown Toronto. The university is world-renowned for its intensive research due to its medical school and its faculties of engineering, humanities and social sciences.
University of Montreal, Quebec
 Times Higher Education ranking: 73
University Size: The main campus of this university is located on the north slope of Mount Royal in Montreal. The university also has two affiliated schools: Poly technique Montreal and HEC Montreal.
Programs: The University offers 600 disciplines, including undergraduate, graduate and doctoral. Programs are offered in French, and undergraduate students must meet French admission requirements.
Outstanding Graduates: Former Governor-General of Canada Michael Jean, filmmaker Dennis Arkand and businessman Pierre Carl Plado.
The Université de Montréal in Quebec is a French-language school known for its sports teams and alumni who want to become world leaders in business and scientific research. More than 76,500 students have enrolled at the university, including about 10,000 international students, making it Canada's third international university.
University of Alberta, Edmonton
Times Higher Education ranking: 131
University Size: There are four campuses in Edmonton, as well as one in Cameroz, Alberta, making it Canada's fifth-largest university. More than 3,800 students are currently enrolled.
Programs: The University of Alberta offers more than 200 undergraduate and 500 graduate programs in 18 faculties and has more than 800 educational and research contracts with 50 countries.
Outstanding Graduates: Former Prime Minister Joe Clark, Tuckmack Medical Researcher and former Chief Justice of Canada Beverly McLachlin.
The University of Alberta (also known as Alberta) was founded in 1908 in Edmonton, Alberta. Its main historic campus is situated in the North Saskatchewan River Valley. This school is also known for its sports excellence.
Queens University, Kingston, Ontario
Times Higher Education rating: 250-300
University Size: The 99-acre main campus is located in Kingston, bordering Lake Ontario to the south. More than 26,000 students are currently enrolled, including more than 19,000 undergraduate students and 3,000 graduate students. The university also hosts students from more than 100 countries around the world.
Programs: Queens offers undergraduate degrees in seven faculties and more than 125 graduate programs.
Outstanding Graduates: Businessman Elon Musk, Shirley M. Tilgam, and actor Andrea Soo. It has also produced 57 Rhodes researchers.
Founded in 1841, Queen's University in Kingston, Ontario (also known as Queens) is one of Canada's leading research universities, ranked number one for extracurricular activities.
Conclusion
Canada is recognized in academic circles worldwide as a country with very high educational standards. There are about 250 educational institutions in Canada. These institutions are home to domestic and international students looking for quality education. It is reported that approximately 10% of the university population in Canada is international students. To study in Canada, an international student must complete high school in their home country. For more information on how to immigrate to Canada through education, you can get help from an immigration counsellor.