The cost of studying in Canada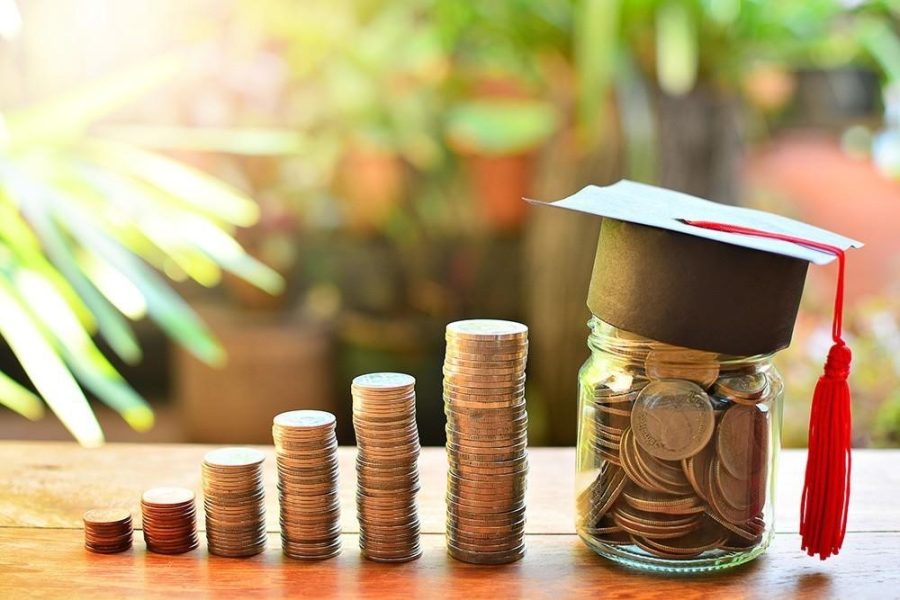 Tuition fees in Canada
Canada is one of the top eight countries in the world in terms of economy and industry, and the high budget allocated to the education system has led to a high level of education in this country. That's why Canada is the best choice for international students. According to the Times Magazine's ranking of the best universities in the world in 2022, 32 educational institutions in Canada are among the best in the world. With seven universities in the top 200, Canada offers many opportunities to study worldwide, and Canada's top two educational institutions, the University of Toronto and the University of British Columbia, have high research scores.
One of the benefits of studying in Canada is that Canadian students have a better chance of entering the job market by studying in a sound education system and taking practical courses. A degree from a Canadian university is also valuable and accepted in most countries worldwide. This has led students to choose Canada to study immigration to ensure their future careers and education.
The most important benefits of studying in Canada
The cost of studying in Canada is more affordable than studying in other countries such as the United States and Australia.
The quality of education in Canada is very high, and in the end, you will get a valuable university degree.
The language of most Canadian states is English, and you do not need to learn a new language.
The cost of living in Canada is lower than in Europe and the United States.
While studying, it is possible to have part-time work for the student and a full-time career for the companion (spouse and children of the student).
Possibility of permanent residence after graduation in particular circumstances
Canada's immigration and multiculturalism
Various scholarships
Research opportunity while studying
Having a health care system
There are many job opportunities
Study conditions in Canada and obtaining a student visa
To be eligible for admission to a Canadian university and then obtain a Canadian student visa, you must meet the following requirements:
Education
There is no age limit at the university application and admission stage because it is considered discrimination in Canada. Therefore, it is improbable that a person will be rejected at the university admission stage due to age restrictions, but this does not apply to obtaining a student visa.
Some universities have a specific age range that may not be accepted if the applicant is not within the specified age range and other issues that affect the age when obtaining a student visa and if the officer The file does not consider your age-appropriate for education, it opposes your request.
The best age for studying from elementary to high school is 5 to 18. Undergraduates are from 18 to 23 years old. Also, the case officer's strictures for the doctoral degree are very small, and you may even get a visa for this degree at the age of 40.
Age is an essential factor in obtaining a student visa, and the shorter the time elapsed since the last degree was obtained, or the less so-called study chat, the better your chances of getting a Canadian student visa.
Of course, there is no age limit for obtaining a visa. However, if you are accepted to the best university, the immigration expert will reject the application if the immigration expert determines that your primary purpose in immigration is not education, considering your age and other conditions.
Language
Language fluency is essential for obtaining a Canadian student visa. Getting an acceptable score on the IELTS test is essential to prove language proficiency. Note that each university at each level has its criteria for the minimum IELTS score. For this reason, first, select the university you want and then check what the minimum IELTS score is in your desired degree and field of study.
Note that it is also possible to obtain a student visa without a language degree. In this case, the student must first take a language course in Canada and then enter university.
Colleges, institutions, and universities in Canada offer a variety of language courses, most of which include English and French, ranging from 1 month to 2 years.
Education
The break between two levels of study is called a study gap. There should be a proper explanation for the educational Gap in obtaining a Canadian study visa. This gap may cause you to be denied admission or a Student Visa. Even though they receive access to the university, some people may be returned because of the academic gap and its importance to embassies. Academic gap is challenging to get admission to highly competitive universities. If the break is due to rest or recreation or for no reason, the possibility of being returned is high.
If the academic chat is due to studying in another field, strengthening the language, participating in related courses, etc., it is not hurt to obtain admission and receive a visa.
Financial ability
 Having financial means is one of the critical conditions for obtaining a Canadian student visa. This means that in addition to paying for admission and university tuition, you must also have one year of living in Canada in your account to prove your financial ability and obtain a student visa.
If we reduce the university tuition from the general expenses of the student; the amount that must be in a person's account for one year of living in Canada is as follows:
 Number of people, the cost of one year of student life 10,000 Canadian dollars
One companion is C $ 4,000, and more than one companion is C $ 3,000 per companion.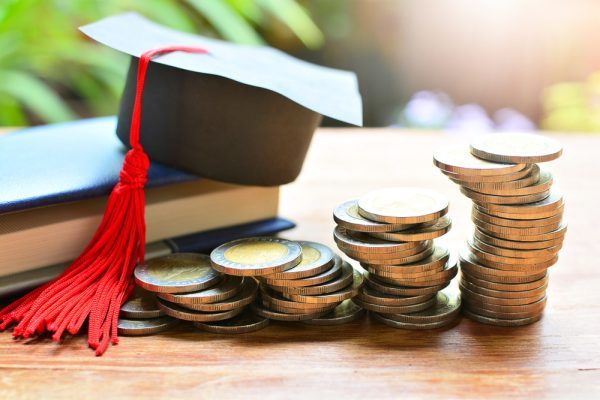 Cost of language courses in Canada
Colleges, institutions, and universities in Canada offer a variety of language courses, most of which include English and French, ranging from 1 month to 2 years.
People who intend to take a language course in less than six months are not required to obtain a Canadian student visa and can participate in these courses by getting a Canadian tourist visa. However, if they intend to take language courses for more than six months, they must obtain a student visa.
Language courses at Canadian universities are often offered as prerequisite courses. This means that at the time of admission of the applicant student, if he/she has obtained one of the language test certificates, he/she will be allowed to enroll in undergraduate, graduate, and Ph.D. courses.
Several English language courses in Canada are regular or intensive for students. Intensive courses will cost between $ 5,900 and $ 6,000 (C $). Some other educational institutions in this country offer special language courses. In this way, international people have been placed in dormitories that solve the problem of accommodation. The amount you will receive for taking these courses will be $ 300 to $ 350 (Canadian dollars) per week.
Most students and applicants want to take specialized language courses such as TOEFL, Business English, UPC, and IELTS. In this case, it is natural that the amounts related to the cost of language courses in Canada will increase, and the person will have to pay more, which is estimated between $ 8000 to $ 12000 (Canadian dollars). Of course, these costs are limited to the cost of language classes in Canada, and if the cost of living in Canada is taken into account, the student must pay $ 1,000 (Canadian dollars) per week.
The cost of language courses in Canada depends on the type of university or institution that offers the course. For example, 12-week language courses in Toronto cost $ 3,515, in Quebec $ 3,570, in Vancouver $ 4,083, and in Calgary C $ 3,446, but in general, the cost of these courses is C $ 3,446 to C $ 4,083.
Tuition fees in Canada
One of Canada's popularity for student immigrants is the reasonable cost of studying and the reasonable cost of living in Canada. In the following, we will examine these costs in general. The following costs and fees are the averages of all Canadian educational institutions and universities.
Elementary school $ 8,000 to $ 16,000
High school $ 12,000 to C $ 16,000
Boarding schools 30,000 to 80,000 Canadian dollars
Bachelor of C $ 32,000
Masters and PhDs C $ 19,000
Note that elementary and high school fees are free for the children of people who have a student or work visa in public schools.
The inexpensive colleges
If you plan to study in Canada but are financially limited, It is better to look for universities that receive lower tuition. Here are the cheapest Canadian universities with annual tuition:
Newfoundland Memorial University $ 2,200 to $ 11,500
Regina University $ 11,700 to $ 20,050
Royal Rhodes University 3750 to 27600 Canadian dollars
University of Saskatchewan C $ 4,100 to C $ 24,000
University of Athabasca 1620 to 1720 Canadian dollars
Study at various educational levels in Canada
Canadian law allows provinces to set their own education rules. However, there is not much difference in educational laws between provinces. In most states, students must complete a 12-year course before entering university. This course is free in public schools. According to the Canadian education system, education is compulsory until the age of 18, ie only until high school, after which education is optional, and individuals can enter the job market directly or continue their education at universities and colleges. The Canadian education system is a state system, which means that each state has its own rules, for example, a field in two high schools or two different universities in two different Canadian states is different, but according to this point The federal government oversees all of them, so it can be said that Canada's education system is ultimately integrated and of a very good standard.
Study in Canadian schools
Having a language degree is not very important in high school immigration, but it is advantageous if you have a language degree. It would help to keep in mind that a person lags for 1 to 2 years for high school student migration. For example, if a person is in the eleventh grade, he or she must start the ninth grade after immigrating to Canada to study.
The diploma course in Canada is at least two years and may take 3 to 4 years, depending on the field.
Undergraduate study in Canada
Canada's education system is one of the strongest in the world. Because after graduation, students acquire the skills and expertise needed to enter the job market. In many countries, on the other hand, after graduation, students have only theoretical knowledge about their field and have to acquire skills to enter the job market for a while. Undergraduate education is possible after high school and lasts for about 3 to 5 years.
You need a language certificate (IELTS, TOEFL, PTE, or Duolingo) to study at this level. Admission to undergraduate study in Canada also requires a GPA of more than 14 for your diploma and pre-university degree. It should be noted that a GPA of 14 is the minimum score, and for top universities, it is necessary to have a higher GPA.
Studying in Canada at the undergraduate level is highly diverse in the study and the university. Students have many options to choose from, and many Canadian universities are ranked well globally.
Study for a master's degree in Canada
Canada is one of the most popular study destinations for graduate students, and it is easier to get admission than postgraduate students. A master's degree in Canada usually takes between one and two years. Admission to universities usually requires a language degree. Of course, some universities may offer you conditional admission without a language certificate, in which case you must first take a language course and then start studying at the university.
In the master's degree, students can correspond with professors, and there is also the opportunity to receive a scholarship for the master's degree.
The master's degree lasts one or two years and is divided into two types participation in classes and passing courses for two years or studying for one and a half to two years with a research project. The senior course in Canada is divided into two major categories: research-oriented and course-oriented.
The best cities in Canada to study
Canada is a vast country with many cities. When researching to choose a university and applying, you should also pay attention to selecting the proper town. The size of a city is not a good criterion for choosing a city and university; instead, a combination of factors such as the right university, your financial constraints, etc. can be essential in choosing the best university and applying.
Scholarships in Canada
Although the cost of studying in Canada is reasonable, due to the high inflation of the dollar in Iran, these costs are still high. The best way for students who want to study in Canada at the lowest cost is to get a scholarship from a Canadian university.
Government scholarships for international students include postgraduate scholarships, research award scholarships, postgraduate scholarships, and Canadian Vanier scholarships for engineering students.
Scholarships for Canadian NGOs and universities include True Scholarship, Surfshark Scholarship, and AVEF Scholarship.
Student working conditions (while studying) in Canada
If you have a valid student visa, you can work part-time (20 hours per week). Of course, you must obtain a SIN Number, a 9-digit code similar to the identification code, to be allowed to work.
For high school students or students who are required to take prerequisite courses, language courses, etc.; It is not possible to work part-time or full-time.
Until the applicant's student visa is revoked, the student's spouse and companion can obtain a full-time job without any restrictions by obtaining a work visa.