Everything about living in Canada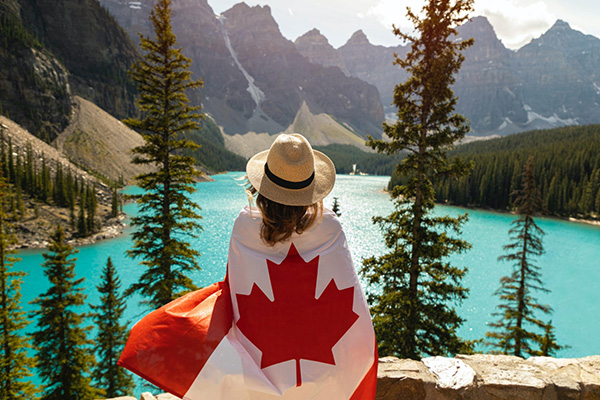 Canada is the second-largest country in the world. More than 80 percent of Canadians live in cities, and more than two-thirds of its population lives within 100 kilometers of the southern border. Canadians have one of the highest living standards in the world and are ranked in the top ten happiest countries in the world! In the following, we are going to explain more about life in this country and explore different aspects of Canada. Join us!
Geography of Canada
Geography has played an important role in how Canada develops and influences national and provincial policies, transportation, trade, national security, and foreign policy. Canada is the second-largest country in the world by area and has black-blue lakes, numerous rivers, magnificent western mountains, central plains, and eastern forest valleys. The country has a hilly region of lakes and swamps and some of the oldest rocks on earth.
Companies operating in Canada will benefit from the vast North American market. This is the magic that happens when you combine core geography, exceptional workforce, advanced technology, a friendly business environment, and favorable business relationships. Start with access to the North American continental market. Nearly half a billion consumers live there, and their economic activity reaches about $ 20 trillion in GDP. Canada shares more than 5,000 miles of border with the United States, and more than $ 2 billion in trade crosses it daily. Thanks to the North American Free Trade Agreement, those investing in Canada have preferential access to the entire giant market.
In addition, the Comprehensive Economic and Trade Agreement between Canada and the European Union (CETA) was approved by the European Parliament earlier this year and requires the approval of the national parliaments of the European Union for its full implementation. But when that happens, it opens the door to another half a billion consumers with similar levels of GDP, eliminating the vast majority of tariffs.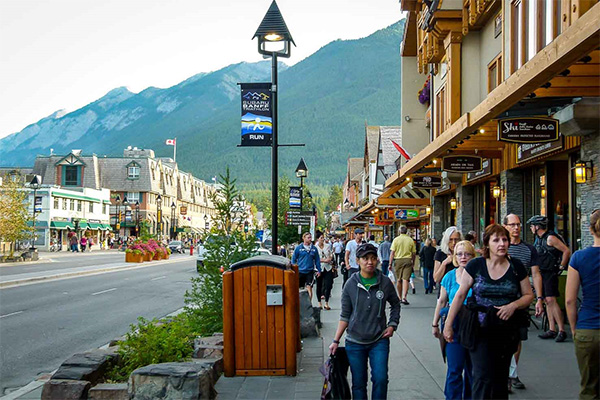 Canadian Economy
For the past 20 years, the average household income in Canada has been steadily increasing. As a result, the country's unemployment rate is one of the lowest in the world, and there are still plenty of job opportunities for potential newcomers planning to immigrate to Canada. Canada manages its country as much as possible based on a free market economy. This means that it is a great place for people to start a new business.
Canadian culture
Canada welcomes immigrants and is a very tolerant country. Most Canadians believe that diversity makes a country stronger, and people have long encouraged other countries to make Canada their home. As a result, immigrants have such a normal presence in Canadian society that, unlike in other countries, being an immigrant does not immediately distinguish you from others. So, once you are in the process of immigrating to Canada, you may have a more positive experience than what you are used to as a local in your home country!
Canadian Weather
Canada's climate is extremely diverse. But despite the country's amazing natural beauty, some migrants may leave due to icy winters. Depending on where they live, migrants may need to spend several months in heavy snow, shoveling roads, and driving on dangerous, icy roads. However, Canadians do not allow the weather to keep them from enjoying an active outdoor lifestyle, and many sports, from ice hockey to skiing, are popular.
Benefits of living in Canada
On the surface, there are many benefits to living in Canada, but the disadvantages of living in Canada are often not obvious to people who have not yet moved to North America. In this section, we discuss the pros and cons of living in Canada so you can make an informed decision about your immigration process.
Excellent health care
Canada's healthcare system is consistently one of the best in the world. One of the benefits is the provision of publicly funded health services for all. Canada even has educational health care programs that teach seniors how to avoid injuries and other health risks. About two-thirds of Canadians have private health insurance, which covers additional services such as dental and eye care, prescription drugs, and private hospital rooms. About 90% of these premiums are paid by employers or unions.
Welcoming immigrants
Canada as a whole is a very progressive, diverse, and multicultural country. So, if you are planning to live there, especially in one of its big cities, this is an advantage for immigrants. More than 140 languages are spoken in Toronto, Canada's largest city. More than 20 percent of the country's population was born abroad, and most immigrants live in Ontario, British Columbia, Quebec, and Alberta.
The natural world
From mountains and lakes to urban life, Canada is known for its abundant natural cover. The country has 20% of the world's fresh water in its lakes and rivers and has the longest coastline on earth. While walking in the woods, you may come across a humpback buffalo, a black bear, and a baboon or you may even hear the howling of a wolf. Canadian waters are also full of life. You can see humpback whales, otters, and orcas. In addition, about two-thirds of the world's polar bears live in the country. Some of the country's main natural attractions include Lake Louise in Banff National Park, Big Maddy Badlands in Saskatchewan, Red Sands on Prince Edward Island, the Cathedral on Vancouver Island, and the Capilano Suspension Bridge Park in British Columbia.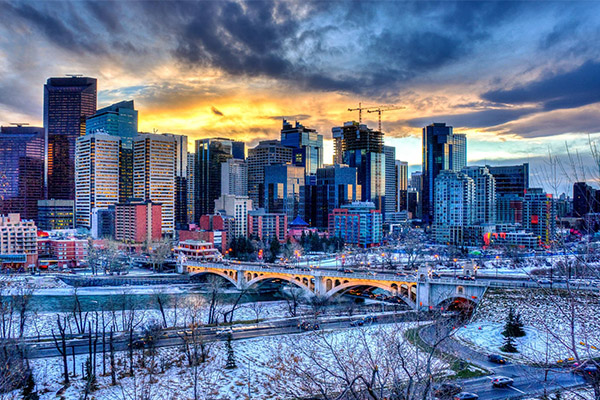 Disadvantages of living in Canada
High cost of living in the most popular cities
If you want to live in a remote area of Canada, the cost of living there can be relatively affordable. But if you want to live in one of Canada's most populous cities like Toronto or Vancouver, it will cost you quite a bit. For example, the average annual cost of living in Toronto is C $ 45,400 (the US $ 33,880), which is almost double that of Quebec (where the cost of living is C $ 25,374). With an average cost of living of C $ 40,682, Vancouver is slightly cheaper than Toronto.
Quebec French Canadian
If you are planning to immigrate to Quebec, keep in mind that French is the official language of the province. 95% of people speak it as their first or second language. If you do not speak fluent French, this can make you feel alienated, so you may need some language to adapt to this environment and French.
Immigration is limited
Although Canada is considered a country that welcomes a large number of immigrants, the last time it had the highest net immigration per capita in the Western world was in 2000. Between 2015 and 2019, Canada ranked twelfth in terms of immigration growth among all Western countries. Germany, Sweden, Australia, and Austria are in the top four in terms of the proportion of accepted immigrants compared to their overall population. Britain and Ireland also had higher increases than Canada.
In 2018 and 2019, about 300,000 immigrants were allowed to enter the country, but many were denied, and the immigration process was not necessarily easy for those whose applications were accepted. Some of these lucky applicants had to wait years to finally be allowed to enter. People who immigrate to Canada must go through a thorough review process. In addition, a simple flight to Canada can be difficult. In 2017, 30% of people who applied for a visitor visa to fly to Canada were rejected.
But there is good news, from 2005 to 2015, the average number of legal immigrants was only about 250,000 a year, and that number is rising. The number of permitted immigrants could increase to 350,000 in the coming years as Canada seeks to address the aging population. About 10,000 hundred years old live in Canada. Although the number of people allowed to stay in Canada seems to be increasing, many eager immigrants will still have to wait to reapply.
Conclusion
Canada remains a popular destination for immigrants from around the world. Many see Canada as an important option for career advancement and a great place to start a family, given the safe and economical environment. While there may be some drawbacks, the vast majority agree that the benefits of living in Canada far outweigh the disadvantages. For more information on living conditions in Canada and how to immigrate to them, you can get help from an immigration counselor.