Procedures for get a Canadian PR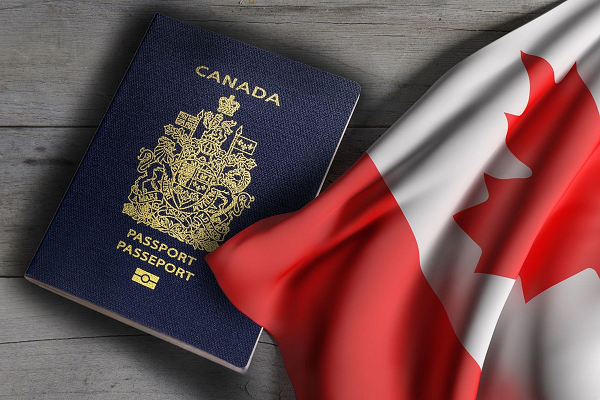 The easiest way to get to Canada depends heavily on the applicant's circumstances. In addition, it depends on the priorities and goals you have set for yourself. There are several quick and easy ways to get permanent residency and immigration to Canada. Currently, there are various opportunities for skilled professionals, students, business investors, entrepreneurs and so on. In recent years, the tightening of immigration laws has decreased, leading to good immigration solutions for aspiring immigrants. Here are some easy ways to get permanent residency in Canada (PR).
Benefits of having PR Canada
There are many benefits to getting permanent residency in Canada that many foreigners look forward to when starting a new life in Canada. Some of these benefits are:
The right to live and work in Canada
Once you receive a PR, you have the right to move to any region or province in Canada. You do not have to cling to an employer, a job or even a province.
Extend your visa after 5 years:
Most Canadian permanent resident status cards are valid for 5 years, although some are only valid for 1 year. In addition, there is no limit to how many times you can renew your visa status. Your purpose and background will be considered by the officer to assess whether there is a valid reason for your stay.
Allows you to bring your family with you!
Free education for children:
The Government of Canada guarantees free education up to the age of 12 for all children (up to the age of 18) who are permanent residents. In addition, in the case of university education, tuition fees for permanent residents are significantly reduced.
Public health care:
Immigrating to Canada provides universal health care provided by the Government and the Government of Canada. Medical care is free for anyone holding a Canadian permanent resident visa in Canada and covers all prescription drugs that are tax-deductible. You can also apply for public health insurance as a permanent resident of Canada.
Social benefits:
If immigrants in Canada earn 40 points, they can enjoy many social security benefits. This is equivalent to 10 years of work. Canadians can find decent high-paying jobs and tax breaks that help them enjoy a better life. Other social benefits include pension payments, disability benefits, and survivors' benefits for deceased workers.
After receiving permanent residence in Canada, you can live there for five years. If you have lived in Canada for 1095 days (three years) during these five days, you will be eligible for Canadian citizenship.
Ways for obtaining PR Canada
Here's the easiest way to get permanent residency and immigrate to Canada:
Express Entry program
Since the introduction of the Express Entry system in 2015, it has become a very popular migration stream thanks to its easy migration processes. Express Entry is the fastest way for skilled workers to immigrate to Canada in just under six months. Hence, it is considered as the easiest way to get permanent residency (PR) in Canada.
Provincial Nomination Program (PNP)
The provincial nominee program is for those who failed to qualify for the Express Entry. PNP Canada is the easiest way to immigrate to Canada. Canada gives its provinces the right to invite skilled people and introduce them to immigrate to the country based on the job demand and the needs of the labor market in that province. Basically, there are two ways to get a provincial candidacy. Different provinces have different conditions. Once selected, the nominee is eligible to receive 600 provincial nomination awards in the Express Entry Immigration Model.
Commercial investor program
If you have money, it is very easy to get permanent residence in Canada through this route. This category is suitable for business owners and business managers in foreign countries who are looking to start a business in Canada. You can do this through a startup visa or provincial business immigration program.
Permission to work with a job offer
If you are skilled and have received a work letter from a Canadian employer, you can choose this category as a valid immigration option. The Canadian government is eager to get employers to hire locals. Therefore, the responsibility for proving the need for a job position lies with both the employer and you.
Student visa
Canada has a high quality education system with an extensive curriculum and practical orientation for each discipline. Hence, it is the preferred choice to immigrate to the country. To apply for a student visa in Canada, the applicant must be accepted by a university to study, and this process includes submitting a statement of purpose, a letter of recommendation, and articles about your interest in the course, along with your credentials.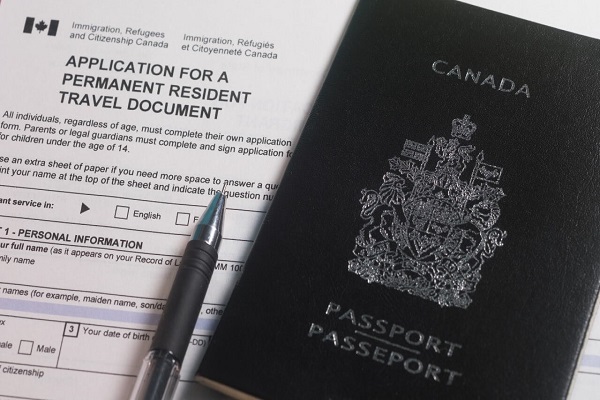 Conditions for obtaining PR Canada
Applicants must earn at least 67 points out of 100 to be eligible for a Canadian PR visa. You can also earn more points if you immigrate to Canada with your spouse. Here is a table explaining the distribution of points for applying for a Canadian permanent resident visa.
| | |
| --- | --- |
| The maximum score to be assigned | Category |
| 12 | Age |
| 25 | Education |
| 28 | Language skills |
| 15 | Work experience |
| 10 | Adabptability |
| 10 | Full-time recruitment |
The higher your score, the stronger your request profile.
Canadian PR application process
The applicant must carefully complete the Canadian PR application process within a specified period of time:
Step 1: Educational Accreditation (EA)
Applicants must obtain an EA certification to prove that their foreign education is equivalent to the Canadian level.
Step 2: Language Proficiency Report
The candidate needs a specialized language report with an IELTS score. This indicates whether the applicant's English language skills meet the Canadian Government Standard 7.
Step 3: Express Entry Program
Once the candidate has both credentials, he / she can create an online profile in the Express Entry system profile.
Step 4: CRS score
The candidate will receive a point after filling out the application form. If you have the required CRS score, you will be eligible for a Canadian PR visa.
Step 5: Express Entry
After that, the applicant must wait for the Express Entry Pool lottery to be held at regular intervals. Candidates who are above a certain rank will receive an invitation for permanent residence.
 Step 6: Invite a Request (ITA)
If you rank high, you will receive an invitation to apply (ITA). Once you receive it, you have 60 days to apply for PR.
 Step 7: Send the final application documents
You can send the final application for permanent residence with the required documents. Authorities plan to review the majority of these requests within six months. If approved, you will receive your permanent residence permit
Conclusion
Canada is a popular destination for immigrants around the world. High quality of life, excellent job prospects and safe environment make it an ideal place to live, work and stay permanently in this country. Canada also invites immigrants through a variety of immigration programs that have relatively simpler processes and shorter visa processing times. You can get help from an immigration counselor to learn more about how to stay in Canada