Student visa in Canada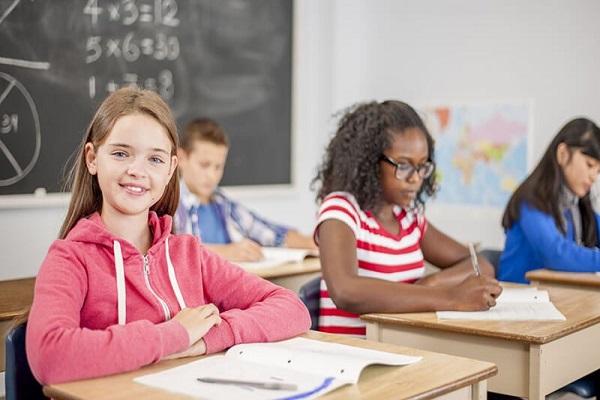 Getting a Canadian student visa allows your child to study in an international environment in one of the world's most advanced and top educational systems. According to the recent US research on the assessment of 90 countries in terms of sustainability, social welfare, income equality and labour market conditions, Canada has been the second-largest country in the world for immigrants and in terms of educational facilities and quality of education, in the world in the world.
Canada is the second-largest country in the world with a low population density that, due to its staggering growth and progress in various fields, always seeks to attract professionals and talented people. This has made Canada an immigrant country with an exemplary diversity of different cultures and races that host thousands of international students and students worldwide every year. In this regard, non -Canadian teachers and staff in the Canadian public school training staff are remarkable.
Getting a Canadian student visa allows your child to study in an international environment in one of the world's most advanced and top educational systems. Learning English for students, associating with their peers from different nationalities and cultures, using the best scientific and educational facilities, and prioritizing admission to the university compared to international students are benefits of Canadian student visa holders. The possibility of obtaining a permanent residence for yourself and the family in the future should be added.
Studying in Canadian schools
A Canadian study visa is divided into two sections: Student Visa and Student Visa. If the international applicant has not reached the legal age in Canada, he is considered a young child and needs a student visa to study in elementary, junior or high school, but for ages 18 or 19 and college and college education. Academic, a person must apply for a Canadian student visa.
International applicants must obtain a Canadian student visa instead of a student visa in some provinces and territories under the age of 19 instead of a student visa. But according to the Canadian government laws, the only student visa to continue your child's education in Canada is not enough, and another degree in the name of Education or Study Permit will be required.
License in Canada
It is a document that allows international applicants to continue their studies at accredited DLI educational institutions in Canada. In most cases, international applicants also need to obtain a permit professor, obtain a Canadian study visa, and apply for it before travelling to Canada. It should be noted that the study license is different from a Canadian student or student visa and will not allow you to enter Canada in itself. Therefore, besides receiving a professor, you also need to obtain a Canadian study visa. The visa will be issued if you agree to the study license.
If a student is not a Canadian resident or citizen, they can receive admission from a school in Canada. Students cannot study in Canada with a tourist visa and must apply for a study visa separately. The Canadian Immigration Bureau's sensitivity to the Canadian study visa is greater than the Canadian tourist visa due to its relatively long-term credit. Entrance to a prestigious Canadian school is one of the essential requirements for a Canadian student visa successful, so you can apply for a Canadian study visa after receiving a study letter. As you know, action for any visa requires the preparation of the required documents.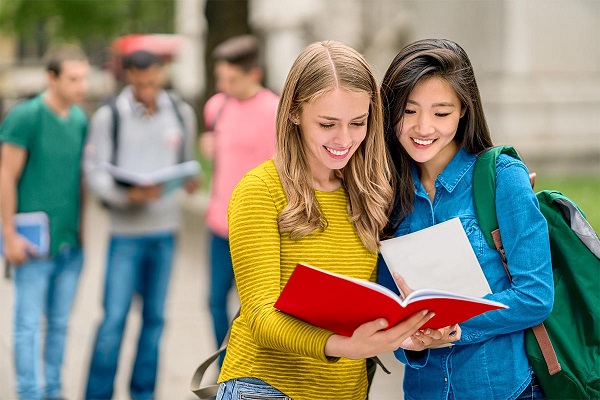 What are the necessary documents for a Canadian Student Visa?
1Completed forms required to register a visa application: (Including a visa form, family information form, and temporary residence form.)
2- Having at least two years of age
3- Having a Study Plan or the same curriculum
4- Translating Translation Scores or Last Two years of Student
5- Introducing a letter from the current school principal (if you are employed)
6-Admission letter from one of Canada's schools (the Canadian Immigration Office must approve these schools. 7- Send a study permit (Study Permit) to obtain a study visa 8- Parents' financial backing to pay for school tuition fees and living expenses and associates while studying in Canada by providing banking documents. 9- Scan the first page of the applicant's passport and the pages on which the visa has been stamped.
10- Original ID with its translation
11- Two pieces of photo 1/5 * 1/5
12- Having a guardian or Custodian in Canada that this person must be qualified. It would help if you also were a Canadian or permanent Canadian resident.
If they do not accompany their parents, they should show that they have a Custodian guardian in Canada and an agreement between their parents or Legal Guardian in the country of origin with their guardians in Canada.
13- Failure to deposit the costs required
Canadian Student Visa Duration
 In general, the Canadian student visa issuance time depends on two factors:
* The country where you live, and you will apply for a student visa.
* When applying for a Canadian student visa.
For Iranian applicants, a student visa requires at least 2 weeks. However, during the months of school enrollment, this time will increase dramatically and reach six weeks.
 Note that the Canadian student visa issuance time will not include:
* The length of time will be spent submitting a request from the VAC office to the Immigration Office.
* The length of time you need to record biometric information.
Student visa fee
The cost of studying in Canadian schools is one of the essential things that all applicants should consider. Studying in Canadian schools are not accessible for international students and requires tuition fees. Depending on the type of school, tuition fees will vary. Of course, tuition fees in Canadian public schools are fixed, the same for each province and are usually announced annually. The average tuition for these schools and the cost of living in Canada are estimated at $ 1 to $ 2.
 Private schools in Canada are among the highest quality schools globally, often by students enrolling in these schools by a talent specialist team and entering a specific field of expertise from the beginning. The tuition fee is between $ 30 and $ 60,000. You will also need to pay Canada's visa fees to flow the process of evaluating a child's student visa and a parent's visa. These costs will be as follows:
* $ 150
* $ 85 fingerprint costs