The best immigration methods to Canada in 2022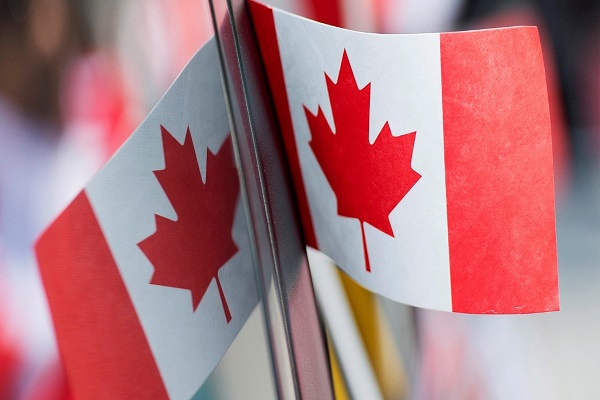 Canada has always been the primary choice for many individuals to immigrate due to its ideal conditions for living, studying, and working. There are over 70 different methods for immigration to Canada, but you need to choose the most suitable method. Therefore, for immigration to Canada, you must first evaluate your circumstances and ultimately choose a method that guarantees your benefits in the best possible way.
In the following article, we will examine the best immigration methods to Canada and the advantages of various immigration methods to this country. Stay with us until the end of the article.
Types of immigration methods to Canada
Living in Canada has numerous advantages. On the other hand, the Canadian government offers various immigration methods to meet the demand for skilled labor in Canada. The most sought-after immigration methods to Canada are as follows:
Immigration through investment
To immigrate to Canada through investment, you can apply as one of the following categories: investors, entrepreneurs, self-employed individuals, and skilled workers. The most sought-after investment methods in Canada include the following:
Quebec Immigrant Investor Program
The Quebec Immigrant Investor Program (QIIP) is one of the methods for obtaining Canadian residency. This investment method is suitable for individuals with a minimum net worth of 2 million dollars and managerial experience in various fields such as business, agriculture, and industries. Individuals who meet the above criteria and have a minimum capital of 1.2 million dollars and approximately 5 years of work experience can immigrate to Canada through this program.
Express Entry Program (Federal)
Express Entry is an online system used to manage immigration programs for skilled workers. There are three immigration programs managed through Express Entry:
Canadian Experience Class (suitable for skilled workers with work experience in Canada)
Federal Skilled Worker Program (suitable for skilled workers with foreign work experience)
Federal Skilled Trades Program (suitable for skilled workers specializing in a trade)
If you meet the eligibility requirements for one of the above programs, you can also apply for a provincial nominee program through the Express Entry system. If you are approved through this pathway, you will earn additional points. Therefore, your acceptance through the point-based system will be easier.
Provincial Nominee Programs
This program is suitable for workers who have the skills, education, and work experience to contribute to the economy of a specific province or region in Canada. Individuals who intend to live in a particular province and apply for Canadian residency can immigrate through the provincial nominee program. Each province and region has its own immigration programs targeting specific groups and has its own specific requirements. For example, during a provincial program, provinces and regions may accept different individuals, including skilled and semi-skilled workers, students, and business owners.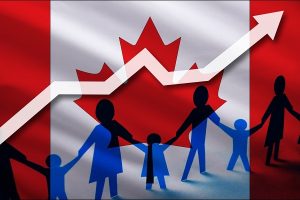 Study-related immigration
You can immigrate to Canada as an international student through the Canadian study visa. However, before you can apply for a study visa, you must obtain an acceptance letter from a school, university, or college in Canada. This means that you need to find a school or university, apply for your desired study program, and ultimately receive an acceptance letter from the desired educational institution in Canada.
Another method of immigration to Canada through studying is the Canadian Study Permit. Students pursuing post-secondary education can obtain this temporary visa and receive Canadian residency for six months.
These are some of the methods for immigration to Canada. Each method has its own specific requirements and advantages. It is recommended to thoroughly research and consult with immigration professionals to determine the most suitable immigration method based on your circumstances.
Migration through Skilled Worker (Skilled Worker)
The Canadian Skilled Worker visa is a type of visa for federal skilled workers who are attracted to the Canadian job market based on their abilities and skills. In fact, these skilled workers compensate for the shortage of skilled labor in Canada. In this migration method, individuals with more expertise and skills have a higher chance of acceptance and obtaining permanent residency in Canada.
Skilled Worker applicants must apply through the Express Entry system. According to this system, the qualifications and skills of each individual are assessed and evaluated for Canadian residency, taking into account various factors.
You can stay informed about the latest news and read other related articles on immigration to Canada by visiting the website of the Immigration Organization (ISS) and exploring the available resources.
Migration through Startup Visa
The Canadian Startup Visa allows foreign entrepreneurs to establish a business in Canada and obtain permanent residency. If you have entrepreneurial skills, you can take advantage of this excellent opportunity to migrate to Canada.
Applicants initially come to Canada with a work permit (or with the support of a designated Canadian investor). Once their business is fully established in Canada, they can apply for permanent residency.
Startup professionals from around the world always bring new ideas and businesses to Canada, which greatly contributes to the country's economic growth and creates employment opportunities for Canadians. Applicants for the Canadian Startup Visa must go through the following steps:
Ensure that the business meets the requirements.
Obtain support from a designated organization.
Achieve the desired language score in language tests such as IELTS or TOEFL.
Provide proof of funds.
Complete personal information and business-related forms.
Finally, pay the applicable fees.
Tourist Visa
The Canadian tourist visa is one of the methods of immigration to Canada. This type of passport is issued to ordinary citizens who are leaving the country for the purpose of tourism, visiting, or studying. The tourist visa is considered a short-term residence visa in Canada and does not grant permanent residency in any way.
Required Documents for Immigration to Canada
The required documents for immigration to Canada vary depending on the chosen immigration program. However, generally, the checklist of documents necessary for each immigration method to Canada is as follows:
Provide original and translated identification documents, including birth certificates, national ID cards, and discharge cards (for military service).
Provide two recent photographs of the applicant.
Submit payment receipts for visa issuance fees.
Provide a health certificate.
Provide a valid language proficiency certificate (English or French).
Submit educational documents and transcripts (if immigrating through a Canadian study visa).
Submit a resume including previous work contracts and relevant skills for the desired occupation (if immigrating through a Canadian work visa).
Complete personal information forms.
Provide valid educational documents.
Provide a financial statement of funds.
Provide a certificate of good conduct.
Costs of Immigration to Canada
The costs of immigration to Canada depend on the chosen immigration method. For some immigration methods to Canada, providing a financial statement is essential. The ability to cover living expenses, education costs, etc., is necessary. For example, in the Express Entry immigration method, providing documents proving financial capability and having a minimum capital for immigration to Canada is mandatory. According to the latest statistics from the Canadian immigration organization, to prove the possession of the minimum initial capital, an amount of CAD 12,960 per person is required.
How long does the immigration process to Canada take?
Immigration is usually a time-consuming process and may take 18 months or more to complete. However, this timeframe is specified for situations where the applicant has provided all the required documents and forms. Nevertheless, there are various ways to shorten the immigration process.
The most influential factor in the duration of immigration to Canada is the immigration regulations of Canada. In fact, the shorter the visa issuance process, the faster the immigration process. It should be noted that, besides Canadian visa issuance, various factors affect the duration of immigration to Canada. (If you are looking for a shorter path to go through the immigration process, you can contact our consultants.)
Where to start for immigration to Canada?
To immigrate to Canada, you must first gather information, then choose a suitable immigration method from the available options after conducting necessary research. In the next step, you need to prepare the required documents, fill out immigration forms, make the necessary financial payments, and finally complete other legal procedures.
By choosing our immigration organization and receiving consultation in this field, you can complete your immigration process in a short period of time. To do this, you need to contact our organization to become familiar with the terms of cooperation and the types of services provided.
Summary
Canada is often chosen as one of the best countries in the world for living. This country is well-known for its high living standards, clean environment, low crime rates, and excellent infrastructure. Canada is highly immigrant-friendly, but due to the high number of immigration applications, it has a complex system for assessing and accepting new residents. It is possible to obtain Canadian citizenship after three years of residence in the country. The Canadian passport is always one of the best travel documents in the world. Therefore, by choosing the right and targeted method, you can proceed with immigration to Canada.
You can schedule a consultation with our experts at the Immigration Organization (ISS) by contacting the provided telephone numbers on the ISS website.
Please note that the information provided here is a translation and it's always recommended to refer to official government sources and consult with immigration professionals for the most accurate and up-to-date information regarding immigration to Canada.