Post Graduate Work Permit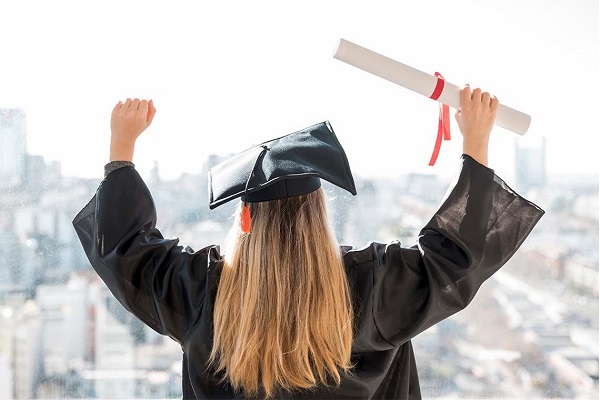 The high quality of education in Canadian colleges and universities around the world is well known, and this has led many people around the world to choose this country to continue their education.
On the other hand, the existence of some influential factors such as,
Competitive labour market
High wages
Possibility of progress
High quality of life
  It has also made many of these people want to stay in Canada and work in their field even after graduation.
The good news is that there is a plan for these people.
Individuals who have studied at reputable Canadian colleges and universities can work after graduation by obtaining a work permit.
What are the benefits of a work permit after studying in Canada?
It is not unreasonable that many people decide to stay in Canada even after graduation and apply their expertise in this country. There are many benefits to obtaining a work permit after studying and entering the Canadian labor market, such as:
The most important advantage of obtaining a work permit after graduation is that it can lead to permanent residence in this country.
Unemployment in Canada is deficient, and students can quickly enter the Canadian job market after graduation.
There are many international companies in Canada that offer unique job opportunities to graduates, such as Google, Microsoft, Nike and more.
Obtaining a work permit after graduation gives a person an excellent opportunity to gain work experience in Canada and then be able to create better job opportunities for themselves.
There is a lot of potential for improvement in Canada, and people can secure their future by studying and working in Canada.
Types of work permits in Canada
A work permit is required to work in Canada. There are basically two types of work permits in Canada:
1. Work permit for the employer
This type of work permit binds a person to work for a specific employer under the specific conditions specified in the work permit. The conditions that are determined and registered in this type of work permit are:
Name of Employer
Company Name
Job position
Duration of work
Workplace
2. Free work permit
With a freelance work permit, one can work for any employer in Canada. Also, a person can work in any company, with any type of contract and for as long as he wants, and no restrictions are set for the person.
A post-graduate work visa is a type of free work permit.
Requirements to obtain a work permit after studying in Canada
Obtaining a work permit after studying in Canada has the following conditions:
One must have studied and graduated from a reputable Canadian college or university for at least eight months.
A person's education must be full-time and uninterrupted.
The applicant must be at least 18 years old.
The applicant must have been studying in Canada with a valid student visa.
Must have completed at least half of their studies in Canada.
The person must have completed at least half of their study period in person.
A person must apply for a work permit after graduation up to 180 days after graduation.
Must present his / her degree and transcripts to prove his / her education and graduation.
Must have been studying at a reputable, designated educational institution, or DLI.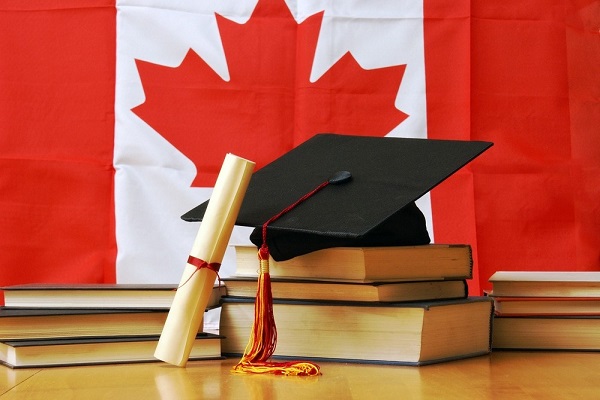 Steps to apply for a work permit after graduation
To apply for a work permit after graduation, you must go through the following steps:
1. Visit the official website of the Citizenship and Immigration Canada (IRCC).
2. Create an account on this website and enter your information.
3. Choose the type of your work permit.
4. Receive and complete your work permit form.
5. Go through the biometric process and enter its information.
6. Upload the required documents.
7. Pay the relevant fees.
The cost of obtaining a work permit after graduation is $ 255.
You may also need to attend an interview.
It generally takes 108 days to process a work permit application form after graduation.
Documents required to obtain a work visa after studying in Canada
Valid passport
Identification documents such as identity card along with its translation
Two 5.3 x 5.4 photos with white background, captioned and with a photo stamp taken in the last 6 months.
Evidence of your ability to get the job you want.
graduation certificate
Transcript
Evidence of language skills or language test results
Biometric information
Validity of work permit after studying in Canada
The validity of a work permit after studying in Canada varies from 8 months to 3 years and depends on the length of your studies in this country and is calculated as follows:
If you have studied in Canada for less than 8 months, you will not be granted a work permit after graduation.
If you have studied in Canada for 8 months to 2 years, your work permit will be valid for as long as your studies. For example, if you have studied at a reputable college for one year, your post-graduation work permit will be valid for one year.
If you have studied in Canada for more than 2 years, your valid work permit will be valid for 3 years